Meet the Gulledges, happy "Zen" life on a Selene 60 trawler
Carl and his wife own a beautiful Selene 60 trawler "Ellipsis". Carl is an amazing gentleman who has had several lives… Now, after a very successful professional life, he is not only a competent and wise captain, but also an inspiring professional photographer! One of the things you will pick up from his photos is that he really enjoys images where a yacht is in a very large and impressive landscape. As he says "boating is a great way to get perspective on how insignificant we are in the universe!" And these photos are intended to capture that sentiment. The unique quality of Carl's photographic work deserves a full page on our Selene Yachts website. It will be on-line soon in our new section "Selene Stories". Stay tuned…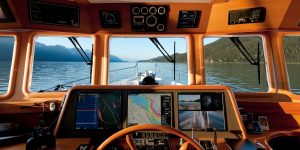 This story is reproduced by courtesy of Carl and Melody Gulledge. All photos on this page are watermarked. No photo may be reproduced without the author's permission. © 2018 Carl Gulledge.

From a 28' yacht to a Selene 60
"We are Carl and Melody Gulledge, and boating is not something we do, it is our lifestyle, and to that end it has been priceless. Out on the water is where we planned our family, raised our children, and continue to share our life together voyaging the remarkable waters of British Columbia and SE Alaska.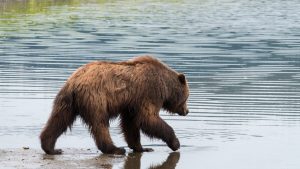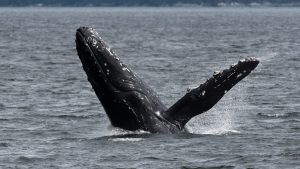 We purchased our first vessel (28') in 1991 and never felt comfortable venturing north of Nanaimo. In 2001 we moved up to 41', which extended our comfort-boundary to the north end of Vancouver Island. By 2005 we found ourselves out aboard more than a hundred nights a year and our mindset shifting from destination-boating to voyaging. For us the journey itself became as much the experience as the destination. And we began to prefer a nomadic lifestyle, outside the media, traffic and the internet.


Beyond the boundaries
Our constant, and the place we call "home" is M.V. "Ellipsis", a Selene 60 trawler delivered in 2007. We boat now without boundaries and enjoy navigating the rugged open waters off the west coast as much as we do the Inside Passage. On the water, life meets death daily. And that grounding experience is one that brings us liberation and peace. Self dependence, teamwork, adventure, and an endless awe in the beauty of it all is also why we boat. Here's to meeting you and yours, North of the 49'th parallel."
Carl Gulledge