Selene's preferred marina in Southeast Asia
With four new Selene yachts recently built or under construction for owners residing in Southeast Asia, Selene is becoming a trendy explorer's brand in Thailand, Singapore, Malaysia, and the Philippines!
The brand new Port Takola marina in Thailand has been picked by several Selene owners to be the best port of call in the Thai kingdom, and a perfect gateway to visiting neighbouring Burma, and paradise-like locations such as the Andaman islands, the Similan archipelago, the Malacca Straits, and the Malaysian coastline. After having visited the premises, we at Selene have also voted Port Takola as "Selene's Preferred Marina in Southeast Asia."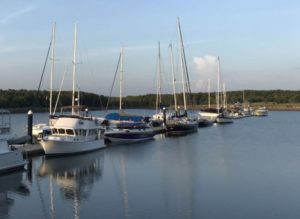 Unique cruising destinations
Port Takola is out of the crowded beaten tracks, and is one of the rare marinas in the region to enjoy stunning seclusion in a marine park, with beautiful surroundings, and easy access to modern conveniences and shopping centers, as well as sensational cruising destinations nearby like Phuket, Ko Yao, Rok Nok, and Phi Phi, to mention only a few.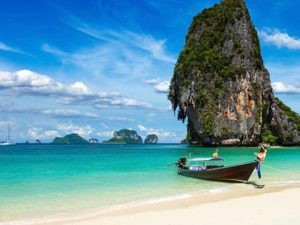 Stunning Krabi province
Port Takola is located in the Krabi province between two small and lively towns, Ao Nang and Krabi. An international airport is within a 40 minutes drive only, and Phuket island only two hours away by minivan or taxi. Port Takola is currently being developed in phases, and phase one is now fully operational and accessible at all tides. The marina being equipped with 65 Amp pedestals, Wifi and, fuel dock, and a gourmet restaurant offering delicious Thai and western cuisine. All future 280 berths will have full length fingers and extra wide concourses. In the coming months, the marina will host a Selene Service Center.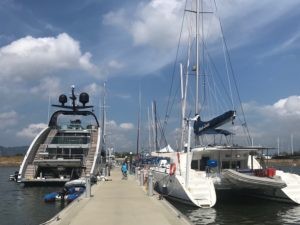 All technical facilities
Port Takola also hosts a well appointed chandlery run by May who speaks English, French and Thai, with additional infrastructure for mechanical, FRP, joinery and stainless-steel workshops. A boatyard, dry-dock storage and hauling-out facilities serviced by a 38t Roodberg hydraulic trailer is available at the marina.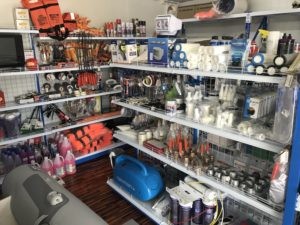 Port Takola is a quiet and modern live-aboard friendly marina. And finally, all Selene owners will receive a 35% discount on long-term berthing (6 months)! Sebastien, the French operations manager who also speaks english and thai is very welcoming and professional.