Selene Yachts new branch in Thailand
Selene Southeast Asian Fleet is happy to announce that it will now be able to take care of our Selene Yachts customers in the region, including Thailand, Malaysia, Singapore, Cambodia, Laos, the Maldives, Indonesia, and Sri Lanka.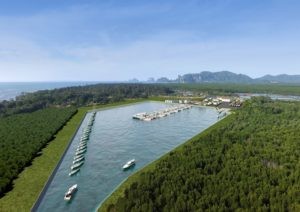 A perfect location in Thailand
With a dynamic sales office located in Krabi, Thailand, at the Port Takola marina, near popular destinations such as Phang Nga bay, Phuket,  Ko Lanta and Langkawi— some of the more beautiful sailing destinations in the world — Selene Southeast Asian Fleet is easily accessible either via a one hour flight from Bangkok, or a two-hour drive from Phuket.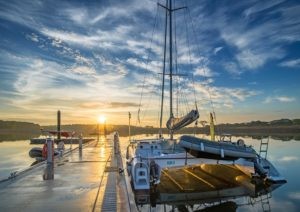 Port Takola also happens to be out of the crowded beaten tracks, and is one of the rare marinas in Southeast Asia to enjoy a stunning seclusion in a marine park, with beautiful natural surroundings and easy access to modern conveniences and shopping centers. Not to mention some fantastic sailing destinations nearby such as Phuket, Ko Yao, Rok Nok, Phi Phi, and the Similan or Mergui archipelagos to mention only a few.
A dynamic team
Led by Captain Sebastien, a passionate yachtmen with two circumnavigations on his logbook, our local Selene team of professionals and technicians in Selene Southeast Asian Fleet will also offer after sale services to owners, commissioning of new yachts in Thailand, and even maintenance of our Selene Yachts while their owners and crew are away. All that in English, Thai, French, Italian, or Malay!
From the design of your new yacht to the delivery by cargo ship to the Asian port of your choice, captain Sebastien's team will assist you.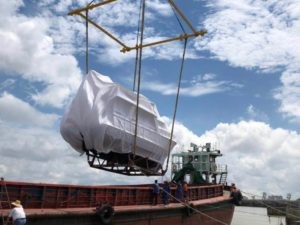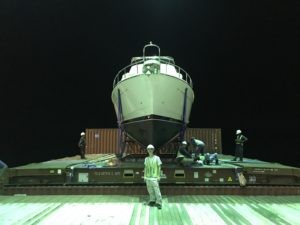 The "Selene Asian Fleet" program
With its innovative program "Selene Eastern Fleet," the marketing department of the Selene Yachts team in Krabi is also able to assist future Selene owners with vessel registration, and guide them through the process of flagging their yacht in Asia, in a friendly and tax-free jurisdiction, with Lloyd-approved insurance at highly competitive prices, along with an extended residential stay permit in the region if needed.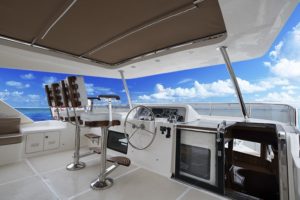 Boatyard and chandlery services
Additionally, Port Takola also hosts a well-appointed chandlery run by May who speaks English, French, and Thai, with infrastructure for mechanical, FRP, joinery, and stainless steel workshops. A boatyard, dry-dock storage, and hauling-out facilities serviced by a 38t Roodberg hydraulic trailer is also available at the marina.
As such, we are more than happy to welcome the Selene Southeast Asian Fleet team in the Selene network! With Brian Calvert already operating the Selene Philippines office, and our in-house sales team in Zhuhai, our Asian network is only getting stronger!
Easy and simple boat ownership
The Selene Eastern Fleet program is a perfect opportunity for future Selene owners to spend a couple of years in Asia with their boat, all the while saving money, avoiding import duties, and discovering a new lifestyle and a wide selection of new sailing grounds for their Selene yachts!