Thailand Selene After Sale Centre 
We have a rule, the needs and demands of the Selene Yachts customers must be fulfilled… And our after sales service makes sure products and services meet or surpass the expectations of the owners… After sales service is a crucial aspect of sales management and must not be ignored.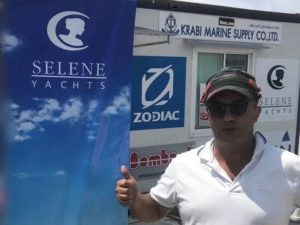 Led by Captain Sebastien, a passionate yachtmen with two circumnavigations on his logbook, our Thailand Selene team of professionals and technicians based in Port Takola, Krabi, offers after sale services to owners, commissioning of new yachts, and even maintenance of our Selene Yachts while their owners and crew are away. All that in English, Thai, French, Italian, or Malay!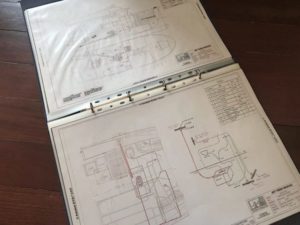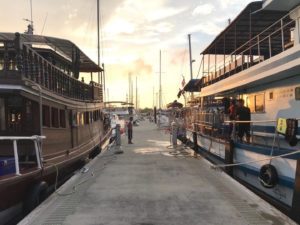 Full steam operations
Our Krabi dealership is proud to announce that, three months only after we started our Selene operations in Thailand, all our Service and Maintenance departments are fully operational! Our teams of shipwrights cover fibreglass repairs, electricity, hydraulics, electronic equipment installation and repairs, plumbing, woodworks, stainless-steel repairs and fabrication, engines and generators services (John Deere, Cummins, Yanmar, Lugger, Northern Lights, Onan, Mastervolt). Our team can even source any kind of spare parts or new equipment in Thailand or anywhere else in the world, and thanks to the efficient Thai postal service, deliveries usually do not take more than 5 days…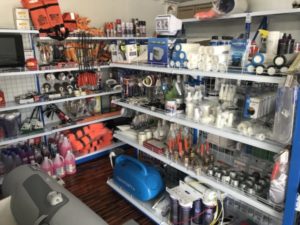 A chandlery and a boatyard
Additionally, we also host a well-appointed chandlery run by May who speaks English, French, and Thai with all kind of safety equipment, bilge pumps, batteries, mooring lines, anchors & chain, small hardware, RIBs and even watermakers! A boatyard, dry-dock storage, and hauling-out facilities serviced by a 38t Roodberg hydraulic trailer is also available, with Travelifts available on boatyards within a five to fifteen nautical miles radius for heavier vessels.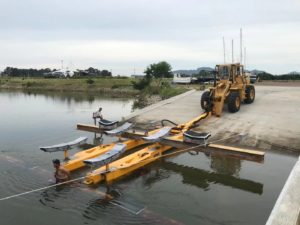 A secluded location
Port Takola, where Selene Yachts have selected to install their South East Asian operations is out of the crowded beaten tracks, and is one of the very rare marinas in Southeast Asia to enjoy a stunning seclusion in a marine park, with beautiful natural surroundings and easy access to sandy beaches, stunning waterfalls, high end hotels as well as delicious and cheap street restaurants. Ten minutes away only modern conveniences, hospitals, international schools and shopping centres can also be found. Not to mention the fantastic sailing destinations nearby such as Phuket, Ko Yao, Rok Nok, Phi Phi, Langkawi, Penang, and the Similan or Mergui archipelagos to mention only a few. Many sailors who initially set sails for a circumnavigation have eventually settled in Thailand with their yachts and couldn't be happier! They say that the Phang Nga bay, the Andaman Sea, the Malacca Strait and the China Sea destinations are as exhilarating as the Pacific Northwest waters, the Chesapeake bay or the Mediterranean Sea…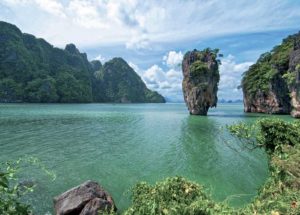 Selene Eastern Fleet
With wonderful sceneries, friendly marinas, welcoming people and an always warm climate not affected by typhoons, Thailand is one of the best sailing region in the world! And with the new Selene Yachts base in Krabi it's even easier now to own a Selene yacht… We can even help you register your Selene yacht in Asia in order to save money and taxes. Read our recent article about our exciting Selene Eastern Fleet programme