A new Selene 42 Voyager Sedan launched
After successful sea trials, this new Selene 42 Voyager Sedan will soon cruise in the Pacific region! The yacht is designed with a bullet-proof John Deere 180HP Diesel engine and the enlarged fuel tanks of 2650 liters will guarantee longer cruising range. The Selene 42 Voyager Sedan is designed for long range coastal cruising in style and extended sea voyages with not less than a 1,000 NM range at 9 knots.
A gentleman's boat
The two-stateroom layout has a beautiful teak interior and a well-equipped galley. The vessel accommodates four to six passengers in two cabins and one head with a separate shower. It sports all the features of a luxury family yacht with a generator, climate control and a large flybridge, but with elegance, simplicity and easy maintenance for the owner-operator. The Selene 42 Voyager Sedan is a typical gentleman's boat… With beautiful woodwork, details and high-end equipment inherited, the Selene 42 Voyager has been designed to appeal to the most demanding owners and captains.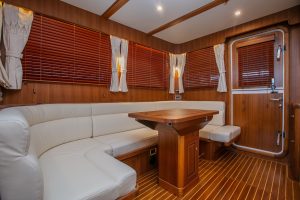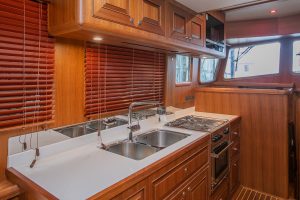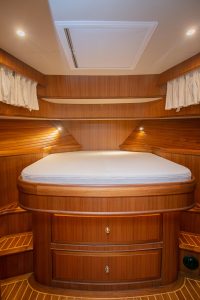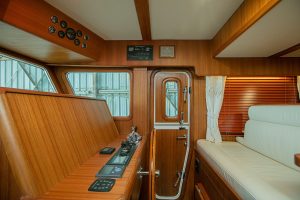 Easier access to the engine room
One of the new features of this Selene 42 Voyager Sedan is a hinged companionway with a watertight door and a 172cm height standing space in the entrance area of the engine room providing an easy access for maintenance.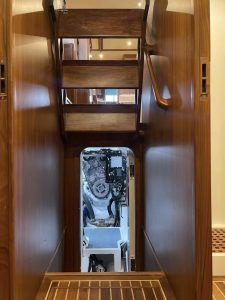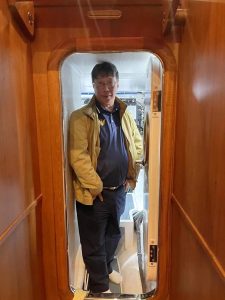 Classic interior
What could be more important than the interior decoration of a yacht to enjoy a comfortable navigation? The layout of the staterooms as well as the design of the interior living space of a yacht is essential. Built to sail for days and weeks on the seas and oceans of the world, the Selene yachts compete in ingenuity to provide a space on board that is both comfortable and elegant.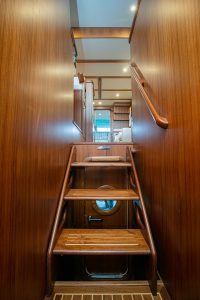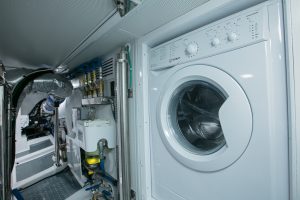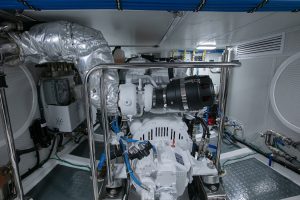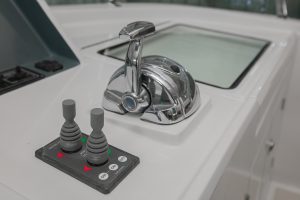 Read Selene 42 Voyager stories in the News section !
https://www.seleneoceanyachts.com/2021/03/26/a-gentlemans-boat/
https://www.seleneoceanyachts.com/2019/06/27/in-the-wake-of-a-selene-voyager/
https://www.seleneoceanyachts.com/2019/03/23/voyager-sedan-4242-all-tests-passed/
https://www.seleneoceanyachts.com/2019/03/04/new-selene-42-voyager-launched/
https://www.seleneoceanyachts.com/2019/01/11/interview-with-the-owners-of-a-new-selene-42-voyager-sedan/