The Artemis line by Selene
This innovative and stylish line boasts fast motor yachts ranging in size from 39 to 56 feet. This entry level model in the Artemis line of motor yachts features an open interior layout with two staterooms: a forward queen sized berth and a mid-ship double berth cabin. Both of the staterooms have their own access to the ample heas with an enclosed shower stall, and there is significant room for a comfortable saloon that is accessed from the cockpit by a sliding glass door.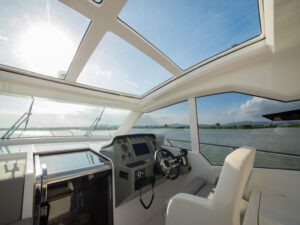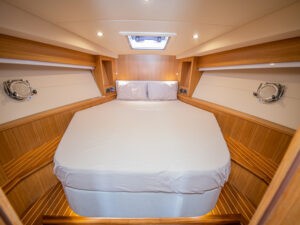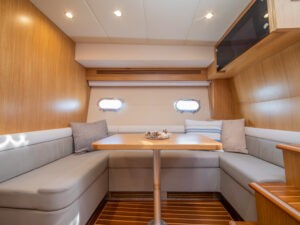 The Artemis 39 is built to the high standard of any other Selene Yachts. With its twin power-plant the Artemis 39 takes you in the fast lane, and the boat comes standard with a 9Kw generator. Contact to know more about the Artemis line: info.