A Selene yacht is as unique as her captain…
People sometimes ask how one starts building their dream boat. It is very simple. You just leave it to us, and we will take you through the process. We have already done it 475 times since 1999… Whether you've circumnavigated the globe three times already, or you're a rookie at the helm, fear not, we will make sure that your Selene will never let you down, and will be hand-tailored for your needs… We do not build boats for "customers", our pride is to make dreams come true…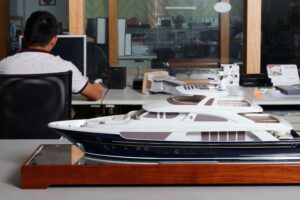 Selene yachts all over the world
You will find Selene yachts sailing from New Zealand to Alaska, along the shores of the Americas, in the seas of Asia, and in Nordic fjords alike. Our yachts are made to cross oceans, they are happy schools for lucky children, homes away from home, roaming offices…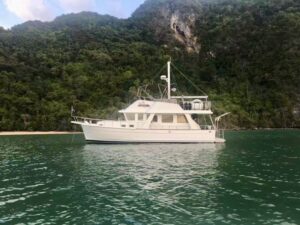 475 owners and captains cannot be wrong…
This very special yacht you have been designing in your head for months, if not years, is a yacht that you expect will take you beyond the horizon, and we definitely know how to build it… With experience in the designing and manufacturing of 475 dream machines, your boat will not just be a hull number. It will be Your Yacht, with her own name from day one… That, from the very moment we start laying fiberglass and resin in the mold…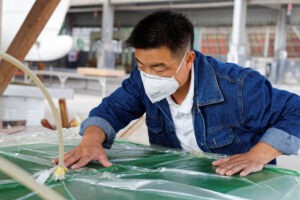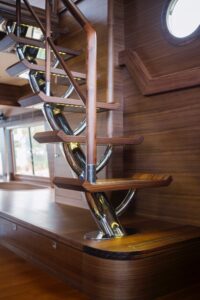 Custom yachts
All our Selene yachts have custom interiors, and they are obviously all with slight and subtle differences according to the preferences of their owner… Our design team will help you take a hundred decisions to build a boat that will match your expectations, sailing plans and lifestyle. Very few builders in our league are willing to go that far, and unless you order a 40-million dollars super yacht, you will have to make do with standard specifications… But not so with Selene… Whereas most builders will not move a bulkhead to accommodate a larger study, or increase the headroom in a stateroom or the size of a head, we, at Selene Yachts will happily do it… This is why we have no stock boats. Our ambition is not to sell « floating things » or mere « beach toys » during this or that boat show… We do not think that a yacht can be acquired like an SUV or a production car in a show room. Even a luxury one…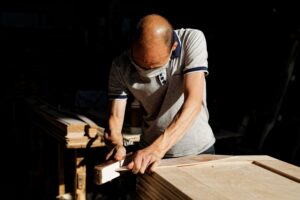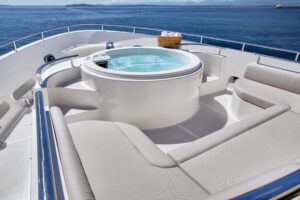 20 years of experience
Every new Selene yacht involves decades of experience, and more than 475 owners can testify that owning a Selene is not like owning a production boat… Everything will be discussed in detail beforehand: the brand of the engines depending on your navigation area, the number of generators, the size of the battery bank, or even the navigation and communications electronics. We will go as far as discuss with you the preferred brand of the refrigerator, as well as the cooking range and even the mattresses, or perhaps the location of the reading lights! The general arrangement will take into account your wishes, your family, your lifestyle, and last but certainly not least, your budget.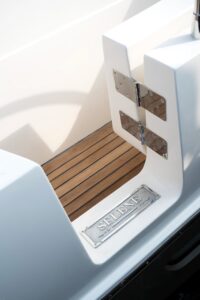 Nothing is standard
Nothing is standard on a Selene, because there is nothing such a standard person when it comes to making a dream come true. And then, when everything is crystal clear on paper, once we have finalized a production schedule and a specifications booklet, we will start building…
A personal project manager
During this production time which can last from 9 months to 18 months depending on the size of your boat, we will keep in touch with you, send you progress reports and photos and even take into account last-minute requirements, if any. For that, you will be allocated a personal project manager at the shipyard. And we are even prepared to host you for a visit to the shipyard, if you wish to do so… Most customers come and spend a couple of days with us. They usually enjoy meeting the shipwrights and the engineers who are building their yacht. Whether you are a single-handed seafarer, a retired couple preparing for the Great Loop, a family man contemplating a voyage of a lifetime with your wife and kids, an adventurous lady, or a weekender heading for the Bahamas or the Balearic islands with friends, we will make certain that your Selene will fulfill all your expectations.