After sales service and loyalty
We would like to share this recent exchange of emails with the owner of a Selene 66 Classic Explorer in British Columbian waters. It reflects very well our philosophy…
Day 1
Owner of Selene 66: I need to replace the galley hood above the induction plate but I cannot read the name of the brand that you installed at the shipyard in 2009. Can you help me?
Day 2
Selene Shipyard: We will check with our engineering and procurement departments what model was installed on your boat. We will send this information to you right away.
Day 3
Selene Shipyard: Can you please check if the type of hood in the attachment will fit in the space? This is the one we are using now, it seems to be the same size as yours.
Day 4
Owner of Selene 66: Yes, it will fit. Can you ship it quickly? I am ready to wire the payment.
Day 7
Owner of Selene 66: Thanks! I just got the parcel from Fedex this morning… Never seen so fast a delivery in my life… Congratulations… Thanks a lot!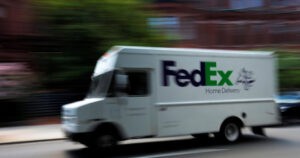 Loyalty
This exchange of e-mails is part of our regular modus operandi. After sales service is critical, especially in our industry. Some of our customers sail in remote waters without access to a local shipyard or a repair shop. It is our pride and duty to assist them by all means. Most companies tend to ignore their customers after the sale, even for a one-million-dollar yacht! Often, the salesmen end up paying more attention to prospective customers because it pays off immediately. We, at Selene Yachts, see things differently, instead of only treating the customer well to get their order, we treat the customer well in the long-term to earn their loyalty. This is why we have so many repeat customers. We are still in contact with owners who bought their Selene twenty years ago!
Of course, in the case of this Selene 66, it was only the replacement of a galley appliance, but we would apply the same rule to engine, hydraulic or electric parts. Recently, we found a way to send in no time a small tin of gelcoat to a shipyard in South-East Asia to repair some minor damages on a Selene 42 Voyager, and shipping gelcoat, which is seen as a dangerous chemical product, is not the easiest thing! 
With the help of the owners who cooperate with us, we do our best to keep a track record of all the Selene we have built since 1999. Our after sales department will never let you down, this is a matter of mutual loyalty…