Selene Eastern Fleet Club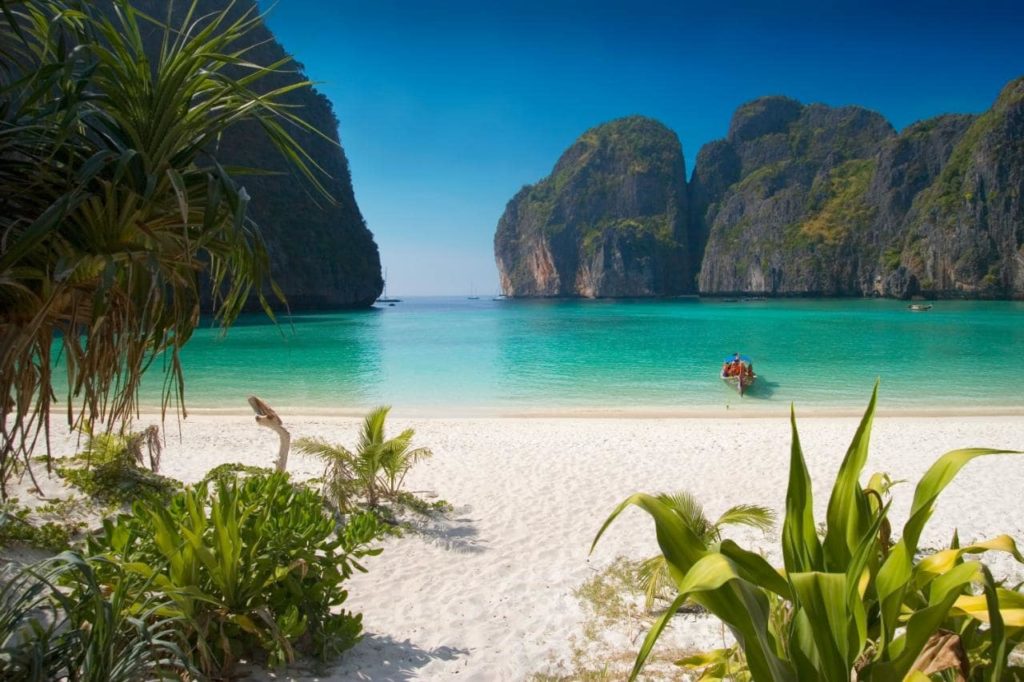 Avoid the 25% US tariff on yacht: order your new Selene yacht and keep it in Asian waters!
◊ Why bother with costly deliveries to the other side of the world, import duties, fluctuating tariff and local taxes, when you can flag and easily keep your boat at reasonable cost in one of the most beautiful sailing regions of the world!
◊ Whether from Singapore, Malaysia, the Philippines or Thailand ports, you can have access to thousands of idyllic destinations, sandy beaches, high-end marinas, blue skies, and secluded coves.
◊ So why bother with cold winters and the chores of boat winterization, hauling-out, shrink wrapping and electrical heating bills when it's always sunny and warm in southeast Asia? Why bother with expensive marina fees, services, and extravagant insurance premiums when you can keep your Selene all year long under the sun for a fraction of the price! The « season » will last all year long!
◊ The Selene owners, and many other navigators who have taken this route for two decades, say they couldn't be happier! But enjoying a new lifestyle several months a year is only one part of the benefits. The lower costs of marinas, services, and maintenance, will easily balance the cost of air tickets three or four times a year to get back home and return to your boat. After all, most Asian airports have connections to all major cities in North America.
◊ Take delivery of your Selene yacht in Hong Kong and discover the beauties of the Asian world!
We will assist you with the local registration of your yacht, MMSI number allocation, Lloyd affiliated insurance companies, Selene service centers, suppliers of spare parts, navigation guides and local charts, and we can even appoint a professional captain to assist you during the maiden trip from Hong Kong to your next port of call, he will help you become familiar with your vessel. After all, the Asian waters hold little secrets for us…
◊ Southeast Asian countries offer tax-free residential permits for senior citizens and retirees, and all Asian cities have first-class medical care from dental cares to heart surgery, shopping centers which are second to none, 4G Internet airtime cheaper than in the US or Canada to get in touch with family and friends back home.
All Asian destinations offer real-estate properties with full title deeds at amazing prices! Even sometimes with your private jetty in the garden.
◊ Don't hesitate to consult our Selene Lifestyle Division. All communications will be kept confidential. Order your Selene yacht and set yourself free! We will assist you from the acquisition and design of your Selene yacht, and then through the whole process of flagging your vessel, cruising, and residing in a friendly Asian country. We have a team of experts in Singapore, Kuala Lumpur and Bangkok for residential visas, banking solutions, medical aid, technical assistance, yacht insurance, and a strong network of affiliated premium marinas from Manila to the Seychelles!
◊ Become a member of the « Selene Eastern Fleet » club, we will not only build your dream yacht but we offer a hassle-free solution to yachting and boat ownership! And that service comes free with every new boat acquired under the Selene Eastern Fleet programme! Not to mention the many gifts which will come for free with your boat on the day of delivery, free electronic charts, galley equipment, bedding, a twin-sim card iPhone and everything you need to start cruising in exhilarating Asian waters!
◊ Why wait? Come and see us, we are only a flight to Hong Kong away and the new Hong Kong to Zhuhai bridge will take you to the shipyard in an hour. Save money while you enjoy life and discover the world!