Tradition vs Production!
What is the difference between a Selene yacht and other boats? When you buy another boat, YOU, pay for what you get, and it will last… at least, what can will. But when you buy a Selene, WE, pay close attention to all your requirements and dreams. All of them. Not only the ones which are easy to satisfy. And that, is the difference… 
Hand-made yachts
For twenty years now, all our yachts have been made by hand and we have no intentions to start building boats like motorcars with robots screwing the windows or cutting your cabinetry and dinner table with a laser. We also have CNC machines but we use them for what you don't see… For the carpentry you will see everyday, we like to adjust the radius of our furniture by the naked eye of our shipwrights to make sure it's perfect, or to design the most elegant inlay on your locker's doors. True art requires the guiding hand of a human.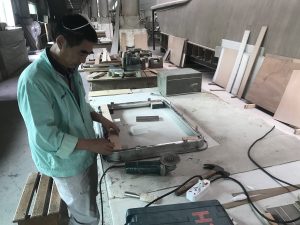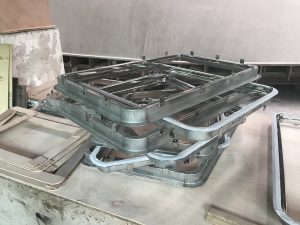 We fabricate for instance our stainless-steel windows ourselves with the best marine grade metal to make sure that our superstructures are not cluttered with too small or too large standard production aluminium windows which are out of proportion with our yachts lines. 
We lay out our floor with real teak and holly, and when a client is a novelist and asks for a writing desk, we make a writing desk… When the owner is an international 5-star chef, we designed the galley with an appliances garage or a master-chef stove… If he is a painter, he will have his floating studio… A fisherman? We will build a live fish tank in the cockpit…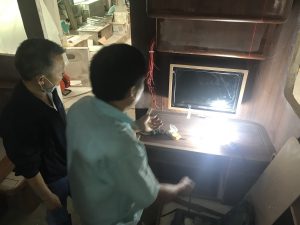 400 owners cannot be wrong
We don't sell yachts, we share our passion with our clients and we learn form them everyday. After all 400 clients over twenty years cannot be wrong… This is why your yacht will be a Selene, and not any kind of other boat which will end up on the second hand market even before the engines have completed their break-down hours… 
Our Quality Control officers don't tolerate squeaky floors, loose hinges after the first choppy ocean passage, cracked gelcoat after a year under the sun, or rattling gear in the engine room. In twenty years, your Selene will not look torn and worn, it will look classic, possibly with some little wrinkles, charming testaments of wisdom and experience. This is our pride.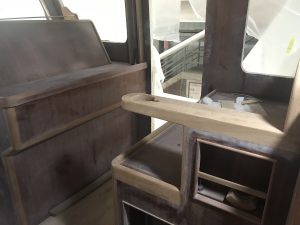 Let's compare apples with apples…
And the most surprising is that we can do all that at the price of a production boat. This is why a Selene will always be a Selene. This is why one cannot compare a Selene with any other yacht…