The old debates…
Online forums, blogs, and nautical magazines are filled with stories and comments aimed at igniting World War 3… Single screw vs twin engine, displacement vs semi-displacement, wide body vs semi-wide body, hydraulic fins or paravanes, steel or fiberglass, et cetera… The discussions are as endless as they are passionate! Sometimes, they're even being conducted by people who have never even owned a boat! In contrast, boat-owners actually tend to spend very little time partaking in such debates because they're too busy sailing with the boat they have…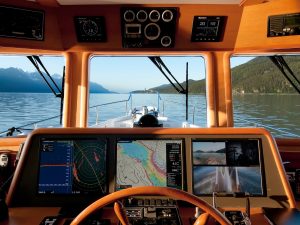 What is the best ocean capable boat?
Our revamped Selene website has been online for over a year now, and has become incredibly popular with several hundreds of views per day from around the globe, not counting the many inquiries we receive daily about several models of the Selene line. It is usually during those inquiries that the question of Selene vs Nordhavn is raised…
It is not uncommon for a potential client asking in a very simple, and sometimes naive manner, which brand of passage-maker is the best. Most of the time such discussions are brought on the table, it becomes evident that our clients have already shortlisted the two famous brands; Selene, and Nordhavn, which frequently leads us to an odd and awkward question, "be honest, which brand makes the best boats?"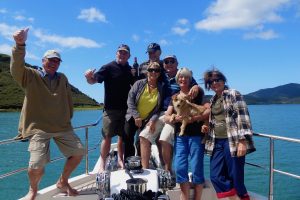 The other best brand
Our answer always remains the same. Nordhavn, is the other best brand. That's it. We are not competing with the talented Dana Point boat builders, and we doubt they're trying to compete with us. The gentlemen who founded Nordhavn are regarded with the utmost respect at Selene, and we can only hope the sentiment is mutual. It turns out, there is more than enough room in the yacht market for two quality boat builders, each with their own qualities and talents.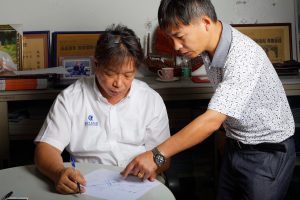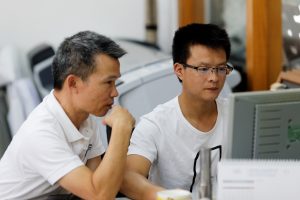 When it comes to dedication and skill for quality, performance, safety, and beauty, both companies are unmatched in the zeal and talent of our marine architects, engineers and workers. Simply seeing the boats of either brand suffices to drive the point home; they are beautiful, and have perfect records, each with their own personality. So, what is the best? A Rolls Royce or a Bentley? When potential buyers insist on knowing which brand makes the best boats, we happily tell them, "go and see our colleagues at Nordhavn and make up your mind. Here or there, you will not be disappointed either way." Both our vessels are capable of crossing oceans in style, safety, and of course, comfort…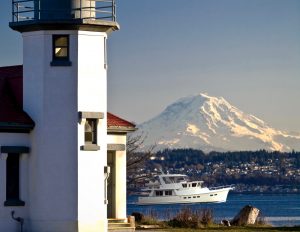 Go now!
An ocean-capable boat is a dream machine, and I doubt any boat builder in our league would dare risk blowing a dream… One important thing to keep in mind is: don't hesitate for too long! After all, the heart knows what it wants, and instead of spending countless sleepless nights browsing the internet and making tedious comparisons between boats and brands whilst looking for the perfect vessel, remember there is no such thing as a universally perfect boat. Owning a boat, is above all, a love story, and when it comes to yachts, it's often love at first sight! You didn't compare your wife or husband to other potentials before tying the knot, did you?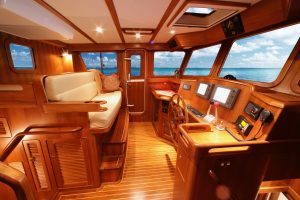 Listen to you heart…
Both our companies have spent fortunes in R&D, training, tank testing, sea trials and sourcing of new technologies. We know our business, and in conclusion, never buy a boat based on other people's comments or from lengthy online debates regarding the superiority of one brand or the other. It's not the armchair sailors you want to listen to when it comes to issues of space and accessibility in the engine room, windage in ports, or behaviour in a following sea, but your heart, and your gut. Find a boat you can afford and handle comfortably, raise the anchor, and unfurl your sails… or rather, switch on the engine.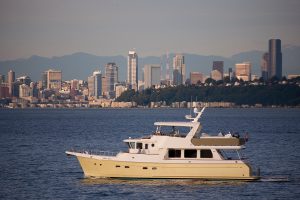 Last but not least, I'm a long-time mariner who cut his teeth in the Mediterranean Sea and the Indian Ocean with a few tens of thousands of miles under my belt. I've owned both a beautiful Nordhavn and still own a beautiful Selene, and you will never hear me making silly and useless comparisons between two of the finest boat building brands out there. I'd rather go sailing…
Selene Yachts Vice President