Selene and Cubar Odyssey 2019
The countdown to Cubar 2019 (Cruise Underway to Baja Rally) from San Diego to La Paz, in the Sea of Cortez has begun! The organisers are 7 months away, with an official departure date now set for November, 5th 2019. They will be publishing the whole schedule in the coming weeks, but Selene owners, please save the date! 
50 participants
The organisers who expect 50 participants say « We are planning on mixing up the 2019 event to give past attendees something fresh, but will still keep many of the favorite activities from past events. Please stay tuned for more information. » Cubar offers the benefit of mechanical and medical professionals accompanying the fleet.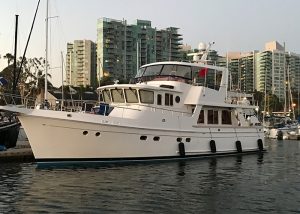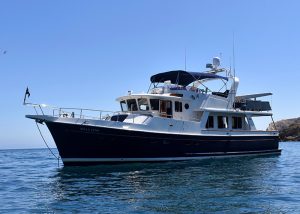 Two Selene yachts enrolled
Cubar Odyssey 2019 just opened registration last week and, like the previous years, Selene yachts have already joined the rally. Two beautiful Selene participants have enrolled: "Next Chapter", a Selene 53 and "Bella Luna", a Selene 55.
During the previous year's rally, the owners of Angel's Pearl, a Selene 53, wrote: « We chose our Selene because we were interested in a boat that would provide us with the opportunity to cruise safely, comfortably and without the need to be tethered to a marina. And for or us, the Cubar rally is an opportunity to make our way to the Sea of Cortez with the support, and in the company of other like-minded adventurers »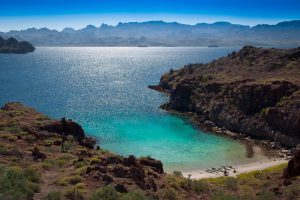 The Sea of Cortez
The Sea of Cortez is one of the most diverse seas on the planet with 37 major islands. It's a stunning land of contrasts. After the publication of his masterful The Grapes of Wrath, John Steinbeck, who was in search of a respite from the national stage, embarked on a long marine expedition in the Sea of Cortez, which resulted in an exciting day-by-day account of his journey: The log from the Sea of Cortez. Steinbeck's book is an excellent introduction to the Sea of Cortez!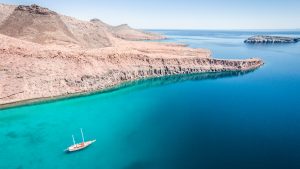 Self-sufficiency
According to the organizers, the recommended cruise speed should average 8 knots. All cruisers need to be self-sufficient and all Selene yacht fits the bill! Total transit of 1,000NM requires 12 days minimum, assuming no weather delays. Before deciding on a long-distance cruise, all crews have to make sure their boat is in tip-top shape, has sufficient range for the trip and can carry enough fuel and water to travel between major ports.
Selene News will keep in touch with the participating Selene crews…