Selene global brokerage
Welcome to new World Brokerage Section of Selene Yachts! When it comes to selling or buying pre-loved Selene Yachts, who is better to assist than our very own Selene Teams?
The Selene expertise
The Selene Yachts website is now offering a centralized brokerage page: https://www.seleneoceanyachts.com/brokerage/. When it comes to selling or buying a Selene, you need a trusted partner, and our in-house brokerage department has an extensive knowledge of all Selene Yachts built. Our expertise, combined with our database, results in easy and reliable transactions.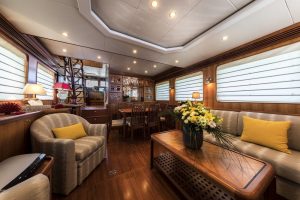 Every Selene yacht is unique and will attract different clients from all walks of life. Our brokerage team is perfectly aware of that fact, and are intimately familiar with each models of our Selene Yachts, simple because we have built them all from scratch; we have perfect records of all the systems installed, and we make a point to ensure to maintain contact with the boat and its owner.
A worldwide network
Selene brokerage and its network of local correspondents will ensure that all the documentation for the yachts on sale is up to date, and once the yacht's description and inventory have been finalized, we will advertise each yacht on our website – with an announcement in the News section, of course – and then follow up with every inquiry we receive. Once a buyer is found, Selene brokerage will act on behalf of both parties during the negotiation process, coordinate boat shows, sea trials, and surveys.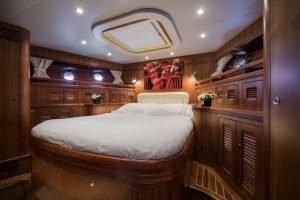 Whether you are a buyer or seller, Selene Brokerage's portal will guide you through the different steps. Sellers will have access to a unique world listing, and buyers will have the largest Selene Yachts selection available. All pre-loved yachts will also be listed on a monthly dedicated Selene Brokerage Newsletter.