A Selene 55 at Seattle TrawlerFest 2019
Next month in Seattle during the TrawlerFest, one couple will share the story of making the transition from dirt dwellers to capable cruisers. Rob and Deanna Piwowarczyk will describe what it was like for them to "sell it all and move on a boat." The name of their seminar is Making the Leap: A Cruising Couple Tells Their Story.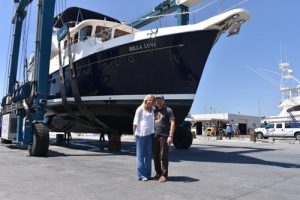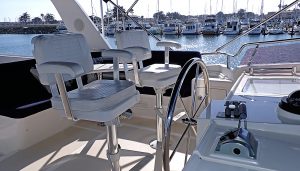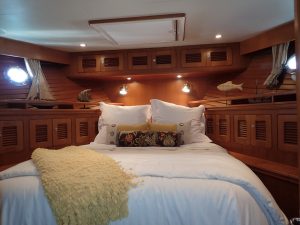 From the Mountains to a Selene 55
The Piwowarczyks did just that, selling their house and business in the mountains of Colorado and moving aboard a Selene 55 in Southern California with two 90-pound dogs. They'll describe how they made the decision to "make the leap," how they searched for and chose their perfect boat, and what they've learned along the way, including how to continue to earn a paycheck. And it all transpired more quickly than you might imagine. Rob will share estimated costs of ownership, what he's had to learn about diesel engines, water pumps, and all things marine mechanical. Deanna will discuss their long-term cruising plans and both will answer any questions for couples looking to become liveaboards.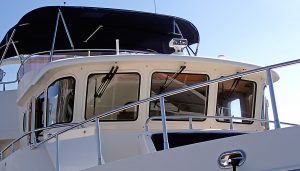 TrawlerFest
TrawlerFest is PassageMaker's stand-alone series of boat shows designed for cruising enthusiasts. Strategically located in key cruising regions nationwide, TrawlerFests feature an impressive in-water selection of new and pre-owned cruising powerboats, the latest in marine gear and services, and first-class education & demonstrations. TrawlerFest is more than a boat show; it's where industry, education and community come together in an intimate, rendezvous atmosphere. TrawlerFest is an experience you simply won't want to miss!
Location and dates: Seattle Marriott Waterfront from April 23 to April 27, 2019