A Selene 60 Classic Explorer taking shape
While all our teams are busy with 38, 40, 42, 62, 72 and 80-foot yachts, a new Selene 60 Classic Explorer is taking shape in the assembly line. She was recently inspected by her proud European owner who is already planning his ocean travels!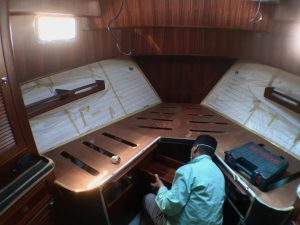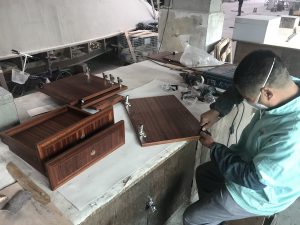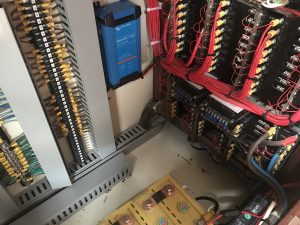 The Selene 60 is a completely new design from an entirely new mold with the Selene Deep Hull™ structure resulting in a raised sheer and a significantly higher deck which generates increased headroom in the cabins and the engine room. She features a full-height engine room, a separate crew's quarters aft with a transom door. One of the unique selling points of the Selene 60 is its full-height utility room, that is placed between the owner's cabin and the engine room.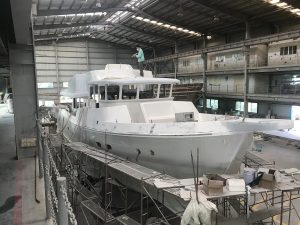 One of Howard's most accomplished designs
The quality and beauty of the Selene 60 Classic Explorer have been confirmed by many owners of Selene yachts who have described this boat as « the best designed and most accomplished boat from Howard Chen's drawing board! »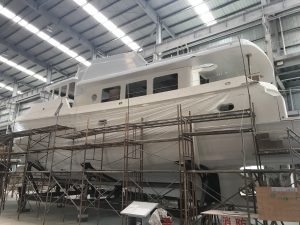 30 units built!
Built to Lloyd's Category A standards, the Selene 60 Classic Explorer has the range, strength, and stability to cross oceans, yet with a moderate draft it is also at home in shallow tropical waters or for gunk-holing rivers and creeks. First deliveries of the Selene 60's started in the fall of 2006 and since then, over thirty Selene 60 have been delivered…