Selene 2019 Awards
Today, the Pacific Explorer, World Explorer, and Photography awards, were given to three Selene crews well known amongst our Selene community for their extended travels and adventurous ocean passages.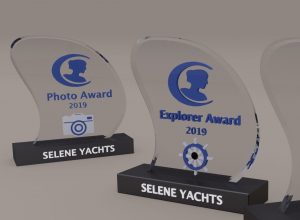 The Selene Hall of Fame
The 2019 Selene Hall of Fame is happy to welcome Joël Marc (Selene 66 Classic Explorer "Jade"), a French navigator having recently sailed from New Zealand to Alaska with 30,000 NM on the clock of his vessel, Carl and Melody Gulledge (Selene 60 Classic Explorer "Ellipsis"), whose stunning photos are in the background of most Selene ads in the PassageMaker magazine, as well as John and Kathy Youngblood (Selene 53 Classic Explorer "Mystic Moon") who probably have the most nautical miles travelled on their logbook between the Pacific Northwest and Asia.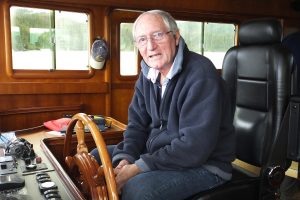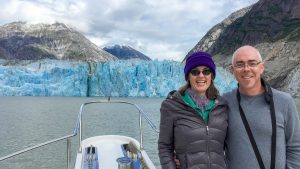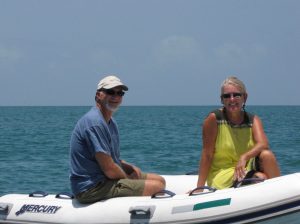 A handmade original trophy
The original design of the trophies was created by Howard Chen in the shape of a motor yacht propeller, and the three awards have reached the United States last week Tuesday 23rd in Roche Harbour where Selene owners gather every year at the end of April to exchange technical and navigation tips.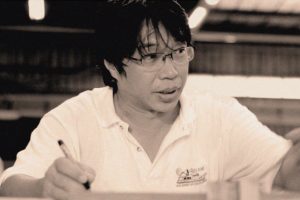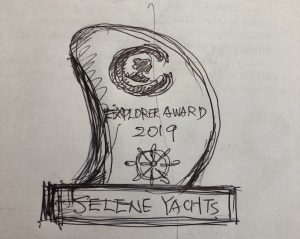 A real boating community
Being one of the most active in the world of motor boating and passage making, the Selene community is made up of people from all over the seven seas, with Selene yachts from 38 to 92′ currently cruising in Southeast Asia, the Philippines, the Mediterranean Sea, British Columbia, and the Pacific Northwest. 
We hope the three awarded navigators will keep flying Selene colours high for many more years, and we wish them fair winds and following seas all over the globe, with the hopes of seeing them at the end of 2019 for a Selene Rendezvous in Thailand.