Selene South-East Asian fleet
Our Selene 80 Fishing Explorer was off-loaded last week in Singapore, and has since started exploring the South-Asian waters along the Malaysian coast, through the Malacca Strait, and to the Sea of Andaman near Burma.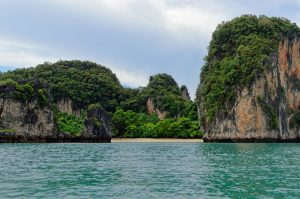 A growing Selene fleet in Asia
Our fleet of Selene yachts is rapidly growing in this region, with boats in Thailand, Malaysia, the Philippines, Indonesia, Borneo, and Singapore. Owners and captains are attracted by the unique laid-back lifestyle, the crystal clear waters, amazing food, good marinas and technical services, and the countless secluded small beaches and coves.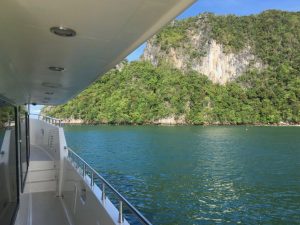 The happy captain has no plans!
In the coming months the yacht will be bound for the Similan archipelago and the remote Indian Andaman islands south of Sri Lanka. Next, will be Bali, the Riaus archipelago, Borneo, and the Philippines. After all, South-East Asia is a wonderful playing ground with no lack of paradisiac destinations for adventurous sailors. For now, she is cruising in Thailand, until the next port of call… But, the owner who previously owned a 40m motor yacht says that his plan is that he has no plans – and he has never been happier on a boat, which is all that counts for us!
The Selene 80 model is ready for charter!
With five cabins, a larger beam and a large fishing platform the Selene 80 Fishing Explorer is a version of the famous Selene 66 Classic Explorer on steroids! She can accommodate a party of 12. Or eight people with a crew quarter for four.  She can easily become a charter vessel, a dive-boat, or simply an exploration vessel for a family intending to discover the world.
We wish the owner and his family fair winds and happy travels!