Another Selene yacht joins the Asian fleet!
We used to say that all our yachts are unique for the simple reason that all our clients are unique… And when we say a Selene is hand-made, that's precisely what we mean – our iron and joinery workshops manufacture our yachts from the stainless-steel engine beds to the helm wheel, made by hand from a raw piece of teak with twenty coats of glossy varnish and the sweat from a dedicated artisan's brow.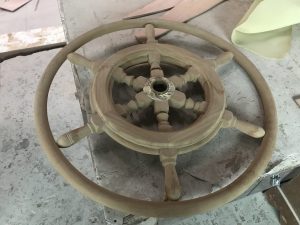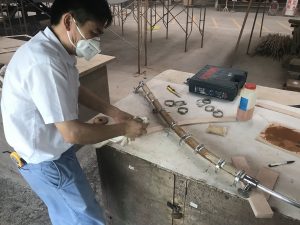 Timeless atmosphere
Naturally, the result is always stunning… For example, our latest Selene 42 Voyager Sedan resembles no other Selene Voyager. With her mahogany interior, Herreshoff style ceiling, Chesterfield settees, period lights and plumbing fittings, she has a very special personality! But behind this timeless decoration and classic atmosphere, there is no doubt that she is a true long range Selene yacht with all the bells and whistles that a modern day's captain is expecting for comfort and safety: top of the range navigation electronics that keep simplicity as its core principle, a gyro stabilizer, and a hydraulic get home motor.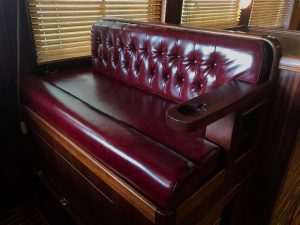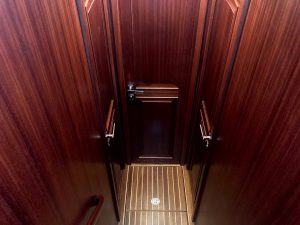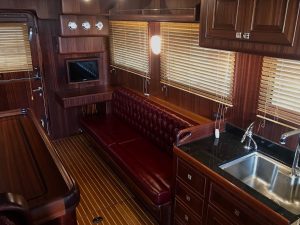 1,600 NM range!
We will bid her farewell next week as this beautiful Selene yacht joins the rest of the Selene fleet in Asian waters! With a range of 1,600 NM at seven knots, she is ready for the South China Sea, Bali, Borneo or the Andaman islands. Just like her bigger sister, the Selene 80 Fishing Explorer, which was delivered last week to her owner in Singapore.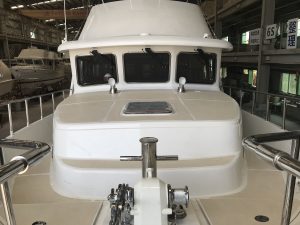 With another two Selene Voyager Sedan 38 and 42 in the assembly line, and another pending order, this model is becoming highly popular in Asia. 
We wish the happy owners fair winds and following seas!