A testament to excellence
When we say that a Selene yacht is hand-crafted, that's exactly what we mean…
Contrary to many other manufacturers of recreational production trawlers, we don't purchase windows or helm wheels – instead, we make them in our own workshops from the very raw materials! We make our own stainless-steel windows and adjust them perfectly to the yacht's line, and we don't build our yachts around ready-made openings… As a result, our workers will spend days on a teak steering wheel until it's been perfectly balanced and smooth in the captain's hand.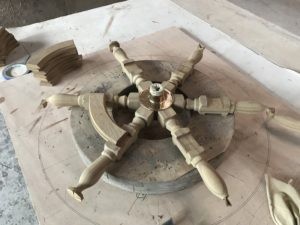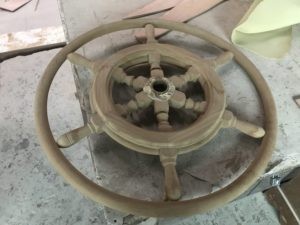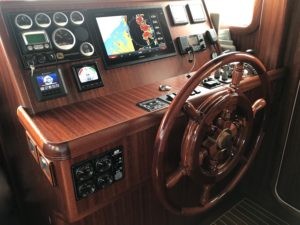 Quality Control is a must
Only last week, the owner of a new Selene 42 Voyager Sedan came to the shipyard to inspect his yacht before delivery. He was pleasantly surprised to see a small army of quality controllers ticking boxes on a lengthy list of items. No stone is left unturned when we are about to deliver a yacht! Building a Selene 42 can take up to 24,000 man-hours of hard and dedicated work, while a production boat would take a mere fraction of that time! 
We build yachts the right way, no the easy way!
Each and every square centimeter of gelcoat is inspected, every nut or connection at the back of an electrical panel is double-checked, and every bit of woodwork is varnished, inspected, revarnished, and polished again, only for the process to be repeated again, and again. These are but some of the reasons why all Selene yachts are truly unique yachts tailored to their owners' needs.
This is why Selene yachts hold their value
Not to mention why they last for so long, having been made so carefully with such attention to detail, in such a manner that their present owners don't really 'own' the yacht, as much they are it's custodian for the next generation or owner, explaining how they hold their value so well on the second-hand market.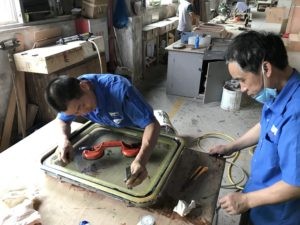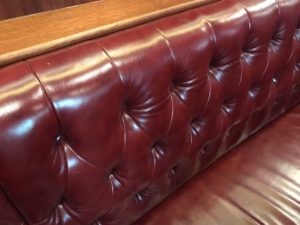 Real passage makers, not recreational trawlers…
A Selene yacht is unlike any recreational trawler! A Selene iconic lines can travel thousands of nautical miles, when so many other boats can hardly reach a destination 400 miles away… Thanks to our strict quality control process, Selene means Performance, Elegance and Endurance. This allows world traveling navigators like Captain Joel Marc, winner of the Selene Pacific Explorer Award, who sailed from New Zealand to British Columbia onboard his Selene 66 Jade…
When you own a Selene, you become a member of a community of 400 owners who have helped us improve our vessels over two decades.