A new Selene 60 Ocean Explorer just delivered
There is always something happening at the Selene shipyard! This brand new Selene 60 Ocean Explorer is the smallest vessel of the Selene Explorer line. It's just been delivered to her happy owners!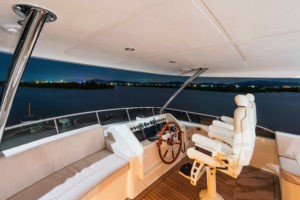 A first look, the Selene 60 Ocean Explorer by Guido de Groot shows a number of the Selene family traits with her powerful raised pilothouse, Portuguese bridge, and bulbous bow. She is sure to appeal to existing owners and boat enthusiasts alike and takes the simple and proven concept of the fuel efficient and seaworthy long range yacht to a new level of luxury that is intended to compete directly with the finest European yards…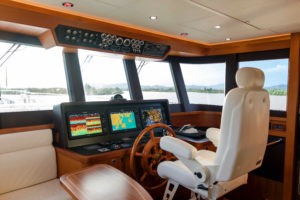 A new level of luxury!
With a layout that contains three luxury staterooms and three, or two, bathrooms and twin or single Cummins or John Deere engines the yacht can easily be operated by the owner with an optional crew quarter aft. This one even has a jacuzzi!