Full steam!
Every now and then we like to share with the Selene family some pictures and news of our shipyard life… And we are very busy those days with several yachts under construction, including a Selene 72 Ocean Explorer which will be launched in the coming months for a Selene repeat owner in Europe.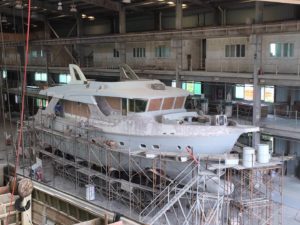 Two more Selene Voyagers launched
Meanwhile a Selene 60 Classic built for a very experienced European couple, and a 62 Classic Explorer are in the assembly line, while several pending projects of personalized yachts are on Howard Chen's drawing board. A few weeks ago two Selene 38 and 42 Voyager Sedan passed the sea trial tests on the Pearl River with flying colors. Interestingly, the latest 42 Voyager comes with the nice addition of a hardtop on the flying bridge.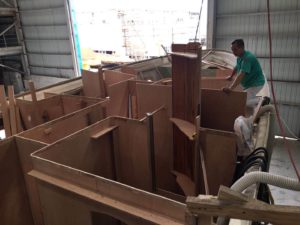 Asian waters are trendy!
These four new yachts will happily cruise soon in Asian waters. And very soon, in the News section of the Selene website, we will explain in detail what the many benefits are of joining our new Selene Asian Fleet program, including registration and insurance of the vessel in Asia with our assistance, very low taxes and duties, and all the advantages of keeping a boat in Asian waters at a fraction of the  costs, while the beautiful sailing ground is almost unlimited from the Philippines to the Maldives.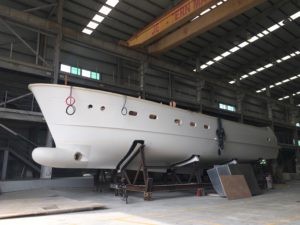 Stay tuned! And do not hesitate to contact our dealers, or the shipyard at [email protected] if there is no dealer in your region, our marketing and design teams are ready to design your dream boat…