A home from home
After a happy passage from Port Klang in Malaysia, hull number 42 of the Selene Voyager line is now a happy boat safely moored at her first port of call, where she will be a home from home! The owners are ready for the season and will start exploring the exciting Southeast Asian waters.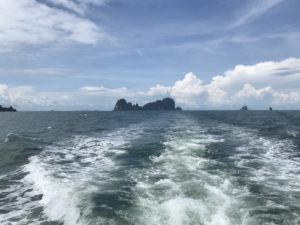 Everywhere she was docked and anchored during her maiden trip, this beautiful yacht was a head-turner with her classic mahogany interior, burgundy Chesterfield settees and her… small stabilization sail.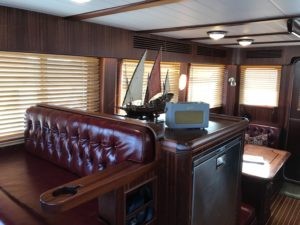 The owners have moved in some of their favorite books, custom-made linen, gourmet kitchen implements and personal belongings. The happy captain found the right lockers for his tool box and marine charts and the vessel is now a lovely, elegant and cozy home from home, ready for new adventures.
The owners intend to live-aboard and keep working several months per year with an up-to-date Glomex Internet antenna 4G router and an Iridium satellite phone.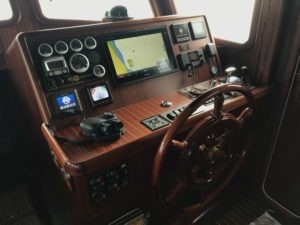 A luxury family cruiser
The Selene 42 Voyager Sedan is one of the best-seller boats of the Selene yachts lines. She is a perfect handmade boat for a live-aboard couple or a family of four, but at a production boat price!
Do not hesitate to contact our Selene network or the shipyard if there is no dealer in your region at [email protected], and join the Selene family of a thousand happy owners!
We also build a 50′ Voyager!
Two more Voyagers Sedan were launched and successfully tested last week in the Pearl River near the shipyard. With her extended cruising range of 1,700 NM, and a moderate fuel burn and draft, the Selene Voyager is a perfect coastal cruiser.
And if the 42 model is too small for you, we also build a Selene 50′ Voyager Sedan model with three staterooms and two heads!