The Selene advantage
A high level of customization is one of all Selene Yachts unique features. Standard production trawlers will never offer that level of personalization, and they are most of the time not cheaper than a Selene! 
When they visit the shipyard, we have long and fruitful discussions with our customers about their sailing program, lifestyle and taste. And our technical and decoration teams do their best to adjust to each and every future owner's expectations.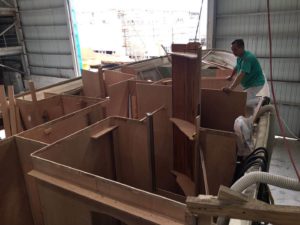 A constant cooperation with the owner
The only thing which is standard at Selene Yachts is the high quality of our boats… Two yachts under construction, a 62 and a 60 Classic Explorers, are the result of an intense and friendly cooperation with their experienced owners. The general arrangement, engine room layout, electrical systems, navigation electronics, galley appliances have been carefully designed to match the owner's wishes.
Creative layout, that makes it both livable for a cruising couple and family-friendly. Interiors with high quality design, joinery, varnish and upholstery are also some of our hallmarks.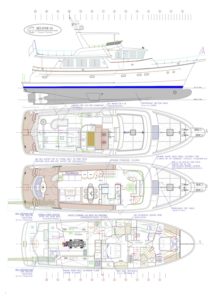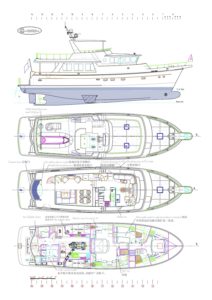 We build ocean-capable homes from home…
It's not uncommon for us to adjust the layout to our customer's wishes, or to select a different wood essence or decoration style. A Selene's general arrangement always takes into account the fact our boats will eventually be a second home, if not the only home of our customers ! And storage will be critical. One of our smallest models, the Selene 42 Voyager Sedan has  50 lockers and storage spaces inside and outside for tools and spare parts, marine charts, food, linen, shoes, beach toys, mooring lines, etc.
We know what it takes to live aboard or to cross an ocean… Knowing that our customer has to be both the captain and the engineer of the vessel, we have invested a lot of time in the design of our engine rooms and systems.
Selene Yachts are tailored for adventure in style!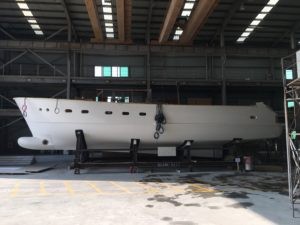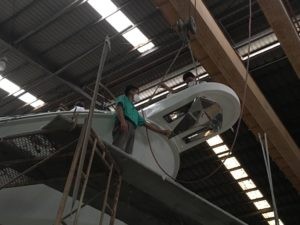 Do not hesitate to contact us at [email protected] to design your dream boat!