A new Selene 62 Classic Explorer taking shape
A few days ago the deck of our latest Selene 62 Classic Explorer was released from the mold while our carpenters are busy building the interior of the hull and laying the systems.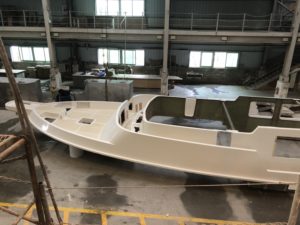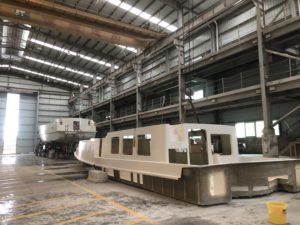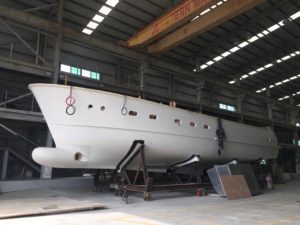 A small ship…
With her long legs, the Selene 62 is built for global exploration. Like any other Selene, the 62 Classic Explorer is equipped with the ESI fuel system which uses magnetic fields to destroy the fragile membrane of single-cell microbes that can contaminate the fuel, clog the filters and damage the engine. The engine room of the 62 Classic Explorer is bright and well laid, making it easy for the owner and operator to undertake ocean voyages in confidence. The Selene 62, and her bigger sister the Selene 66, are very often called small ships… « Jade », a beautiful Selene 66 Classic Explorer has crossed the Pacific Ocean from Auckland to Alaska, while the Selene 62 under construction at our shipyard is bound for an Asian circumnavigation.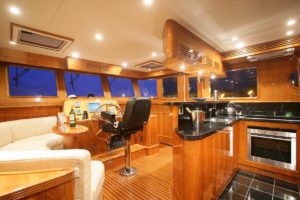 Explore in style!
And of course, all that reliable and up-to-date technology and first-class engineering comes with an abundance of luxury and comfort, like the unique Selene joinery and upholstery, a practical layout with three staterooms, ensuite heads and a crew quarter for two with private head. With redundant systems, the Selene 62 Classic Explorer is world-ready!