Back to the roots
Howard Chen, our chief naval architect and founder of Selene Yachts, started off as a marine architect and shipyard manager in Taiwan. And as of this year, several models of the Selene yachts will be built in Taiwan, where it all began. In light of the enforcement of the 25% USA tariff on yachts, it is now the perfect timing for Howard Chen to go back to the roots and move some models back to Taiwan for production.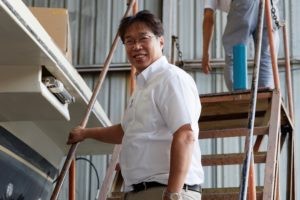 Not that we aren't proud of our Chinese shipyard, which has successfully built over 400 beautiful vessels roaming the Seven Seas for the past two decades. But we adjust to the ever-evolving world economy, and the mechanisms of international trade in order not to penalize our American customers.
We understand that Americans may need to enforce new customs regulations to protect their domestic economy, and hardly blame them. But we are looking for an adequate and quick response to our customers' concerns, and as of this year, several models ranging from the 38' to the 60' intended for the American market will be built in our Taiwanese factory.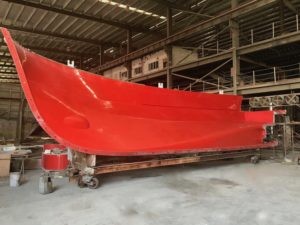 Selene 38′ to 60′ to be built in Taiwan
Selene models usually have several sets of molds, and some, such as our best-seller, the Selene 53/54 series with over 110 boats delivered around the world, even have three sets of molds! As such, Howard Chen has decided to ship the molds of the Selene 38/42 aft cabin and 42 Voyager Sedan, Selene 54 Classic Explorer, and Selene 60, to Taiwan, where they will be used in the construction of brand new vessels.
We have a deep knowledge of Taiwan's boat-building industry, and this is why we're moving so fast. A qualified team of Taiwanese shipwrights with three decades of experience in the industry will seamlessly take over the production of our Selene yachts under the supervision of our Taiwan resident factory manager, Mr. C.L. Yang, who previously worked for many years in Taiwan.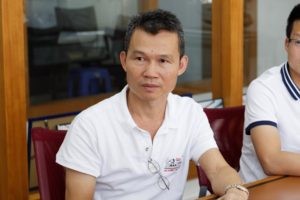 The Mecca of yacht building
After all, Taiwan is next door, and our management team and heads of departments are for the most part, Taiwanese. Having been the Mecca of boatbuilding for over 50 years now, and still hosting many prestigious yacht brands, whether power or sailboats, the technology and skill labor are already present on the site, along with a very fast supply chain that suffers no delays on gear delivery like shafts, propellers, generators, and the like. Although the labor costs might be slightly higher in Taiwan, it generally comes with a higher productivity, and we expect our yachts to be built faster, with no penalties on import.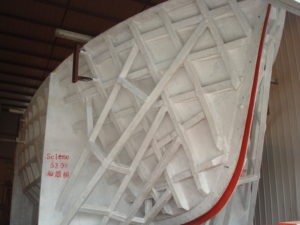 A smooth transition with the same management
The transition will be a smooth one, and will allow our American clients to save up to 25% of their hard-earned money. Altogether, our Selene Yachts will remain the best priced passage maker on the world market, 30 to 50% cheaper than any other equivalent vessel (we like to compare apples with apples…) And all this with the same quality design, luxury, reliability, and bullet-proof construction as ever. A Selene will always have the same spirit of excellence, whether it's built in China, or in Taiwan.
Should you have any concerns with the US tariff, don't hesitate to contact us at [email protected]