A custom Selene 60 Classic Explorer
There is a big difference between a recreational "trawler" and a true ocean-going passagemaker like a Selene. The ability to power with confidence across any sea or ocean in safety and comfort is chief among reasons experienced boaters go to Selene, whether their adventures are coastal, global or somewhere in between.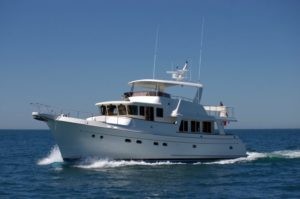 Semi-custom handcrafted vessels
The differences include stronger hulls, watertight bulkheads and doors, full skeg protected propeller and rudder, backup bilge pumps, large scuppers, continuous duty engines, and automatic engine room fire extinguisher systems.
Selene yachts are not production boats, but semi-custom, handcrafted, solid vessels that are available to you at comparable production boat pricing.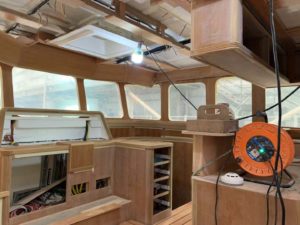 Handcrafted with passion
When we say that a Selene is handmade, we mean it…  The interior of a Selene is always a piece of art. We do not use prefabricated standard furniture, everything is built by our shipwrights according to the requirement and wishes of the owner. Our procurement department sources the best door handles, faucets, light fixture or galley appliances. Our latest Selene 60 Classic Explorer under construction for European customers combines old-world craftsmanship with new world technology.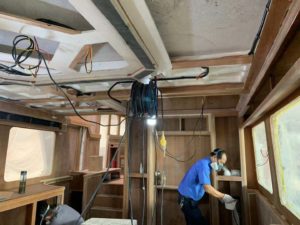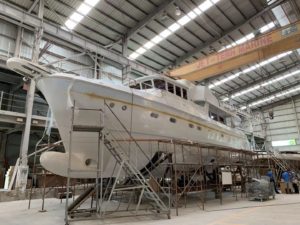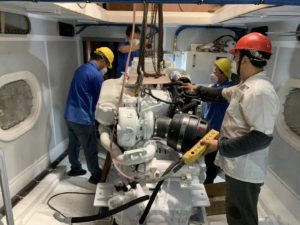 A good boat must be a beautiful boat
Whether you have in mind the Great Loop, a safe and relaxed ocean passage, gunk-holing in the Bahamas, islands hopping in Indonesia, extended coastal cruising in style in the Mediterranean Sea, exploring the high latitudes or a family weekend at sea on a happy boat, be your own skipper or have a crew, Selene Explorers can build your dream yacht. Selene boats have in common to be elegant, reliable and they can safely face the ocean in comfort. Selene's philosophy is that a good boat must also be a beautiful boat…