A Selene yachts is always unique…
There is a big difference between a recreational production "trawler" and a true ocean going passagemaker like a Selene… The ability to power with confidence across any sea or ocean in safety and comfort is chief among reasons experienced boaters go to Selene, whether their adventures are coastal, global or somewhere in between.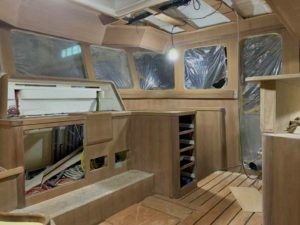 Handmade interiors
The differences include stronger hulls, watertight bulkheads and doors, full skeg protected propeller and rudder, backup bilge pumps, large scuppers, continuous duty engines, automatic engine room fire extinguisher systems, and a handmade interior.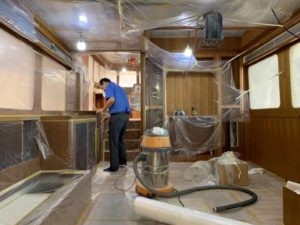 It's our pride to adjust as much as we can, the general arrangements and layout to our customer's lifestyle and taste. The specifications of a new yacht are usually refined around the table at the shipyard with all the departments' heads. This is why a Selene yachts is always unique, like this Selene 60 Classic Explorer under construction, which is inspected at the shipyard by her excited owner every month.
Selene yachts are not production boats, but semi-custom, handcrafted, solid vessels that are available to you at comparable production boat pricing.