70th anniversary
The Republic of China, founded in October of 1949 by Chairman Mao Zedong, is now 70 years old, and we at Selene, are proud to commemorate and celebrate the great anniversary with banners adorning the front of our shipyard. With ongoing celebrations throughout China and overseas for the year 2019, the capital city of Beijing has been covered with flags all over apartment compounds and neighbourhoods, with bright banners reading "Today's China is the result of the work of the Chinese people." Nothing could be more true!
China is, and will remain, a land of opportunities for many decades still to come. As such, it shouldn't come as a surprise that the two best ocean explorer brands in the world choose to keep building their vessels in China. Selene Shipyards has been at home in Zhuhai for twenty years now, manufacturing over 400 vessels with talented and dedicated Chinese shipwrights.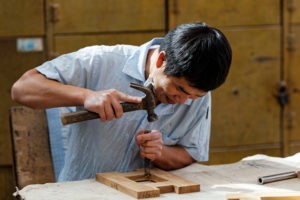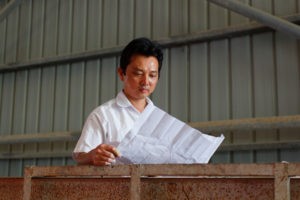 There is no other place in the world where labour, traditional boat-building skills, moderate production costs, and optimized logistics can all be found to build our amazing customized yachts at such exceptional prices.
Despite the 25% customs tariff in the US, a Selene yacht remains much cheaper than any other brand of production yachts in the world. A fact that becomes clear after only a cursory glance at most online yacht markets, and many of our customers have confirmed to us that no other builder is in a position to beat out prices. But obviously, please, compare apples with apples, and if you are looking for a strong and elegant ocean-going yacht at an affordable price, a Selene will be your best choice!