Beautiful motor yachts also have masts!
For twenty years, Selene Yachts designers and engineers have always sourced the best marine components whether it's for gelcoat, engines, plumbing or electrical equipment. We know that Selene owners and captains will cross oceans and will spend weeks if not months in remote areas in Alaska or the Pacific Ocean, and we always install the best, from the best suppliers. Today David, Rolly Tasker's Production Manager, welcomed our Selene dealer in Thailand and Selene Yachts vice-president at their factory in Phuket.
For two years already, all our masts and booms are built by the famous Australian sail-maker and rigger. For over 50 years Rolly Tasker's Mast and Rigging Division has used its expertise in several thousand mast sections, service spars and rigging delivered all over the world.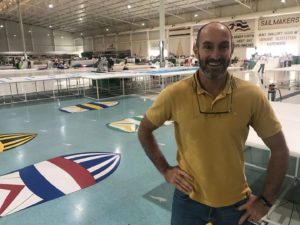 A bit of History…
The factory was created by Mr Rolly Tasker (1926 – 2012) who dominated ocean racing in Australia from 1969 to 1985. In 1956, this master skipper won the first ever Olympic medal in sailing and was one of the pioneers in modern yacht racing. 70 years ago, he founded "Rolly Tasker Sails" with a capital of 500 Australian dollars! A company which now is among the world's largest sailmakers. After the beginnings in Australia, Captain Rolly Tasker opened a Hong Kong branch in 1961. In 1992, he began his first sail-loft in Thailand and was always passionately at the heart of his company.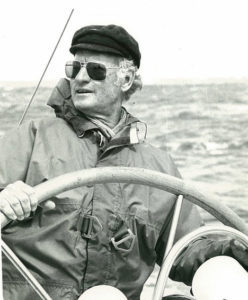 The world's largest sail loft
Since 1992 Rolly Tasker's team in Phuket covers all marine and architectural rigging requirements. The latest addition to their workshop is a plasma cutting machine. With a floor area of 100.000 square feet it is the world's largest sail-loft! Today, 130 highly motivated staff work here, of which the large majority have worked for the firm for twenty years: sailmakers, riggers, spar and rope makers and engineers. And production conforms to ISO standards.
Our Selene Voyager and Selene Classic Explorer up to 54′ are usually built with a mast and boom which also doubles as a crane for the dinghy. Some yachts even come with a pretty stabilizing sail! At Selene Yachts we never compromise with quality and safety…