The story behind 72' of elegance and technology…
Selene Yachts design and international development teams are constantly on watch for new technologies, « greener » solutions, trendy lifestyles and new lines. According to the lucky ones who have stepped on board during the sea trials a few days ago, the latest yacht of our range is flirting with perfection and passed all the tests with flying colors!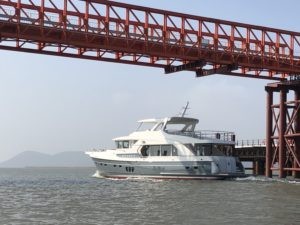 A concentrate of skills and know-how
For two years, our teams have been working on a secret and very special project: the « Selene 72 Ocean Explorer », a yacht designed for a discerning and repeat Selene owner. From the cabinetry joinery carved by hand in precious wood essence to a superb professional engine room, this brand new yacht is a concentrate of decades of skills and know-how. We wanted to create a legend in the yachting world…
One more time, over twenty-two years of successful and creative boat building, Selene Yachts appears on the yachting world's radar with another flawless yacht: the Selene 72 Ocean Explorer. The yacht is a stunning beauty created by renowned Taiwanese architect Howard Chen and Holland trendy super yachts designer Guido de Groot.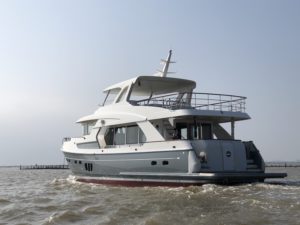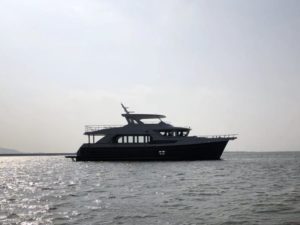 A go-anywhere vessel
Combining Howard Chen's constant search for technical perfection and Guido de Groot's innovative style and flair, the Selene 72 Ocean Explorer is perfectly sized for endless world explorations and luxury lifestyle in a plush atmosphere, as well as coastal cruising in the Mediterranean Sea, the Andaman Sea or the Bahamas. Everywhere this amazing yacht will always be a head-turner while remaining offered by our Selene International Sales Department at an exceptional price.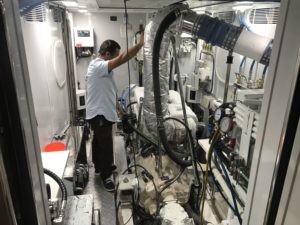 Elegance & technical perfection
For Selene teams, innovation means continuously creating more living space, elegance and comfort, and increasing structural strength and safety at sea at the same time. The new Selene 72 Ocean Explorer is a perfect vessel for a couple, an adventurous family or charter operations with a professional captain and crew. She is tailored for a circumnavigation in harsh environment with ample storage, long range and redundancy of all critical systems, while still being an eye catcher in any marina from Saint Tropez to Miami!
Very few yacht builders are able to combine successfully tradition and modernity, Selene Yachts is one of them with 420 vessels from 38' to 92' roaming the Seven Seas since 1999…