Impact of the corona virus outbreak at Selene shipyard
Many of our loyal customers have expressed their concerns about the public health situation in Zhuhai, and at the Selene Yachts factory. We are lucky enough not to be on the main path of the infection, or in the most seriously affected region of China. And luckily China has the financial and technical capacity to handle the situation to its best, even if it's challenging, as it would be for any nation.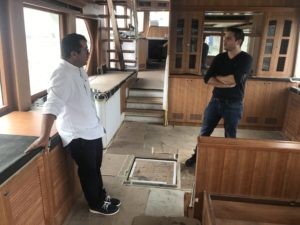 Safety first!
At our own level, we are also lucky because of our specific shipyard logistics and organization: our workers live on the factory premises and do not have to commute every day on public buses or trains. They don't even have to drive a car, they only have to walk a few hundred meters between their dwelling and the offices and workshops! Beside that, we have a centralized kitchen which delivers clean and safe food to our employees and we dispose of our waste in the correct manner.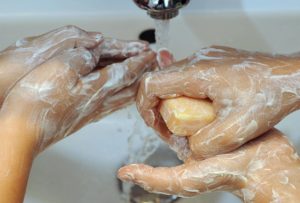 And last but not the least, based on the World Health Organization recommendations, we have implemented a couple of simple and mandatory procedures like repetitive hands cleaning and temperature control twice a day. Safety has always been one of our major concerns at Selene Yachts and we have every year numerous safety training sessions by experts.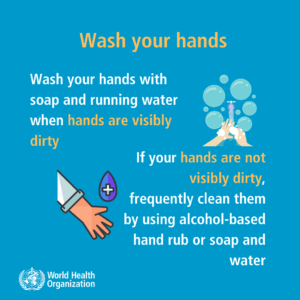 But in that respect, Selene Yachts' public health policy is not unique… Most responsible companies and factories throughout China are doing the same for the sake of their employees' health and well-being. Most of our workers have been with us for twenty years and we really value their know-how and skills!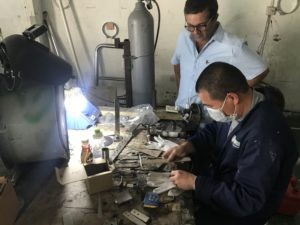 A yacht or parcel from China cannot be an infection vector
The Chinese health authorities and the WHO, have also informed the business community in China that the novel coronavirus needs a living host to survive and spread the infection. Therefore, it cannot last long on solid, and even porous, surfaces like door handles, glass, tools, textiles and raw material. 
Therefore, exported Selene yachts will never ever be a vector of the novel coronavirus to another country! It goes without saying that epidemics cannot be spread by fiberglass, glass or stainless steel, but it cannot harm to repeat it! Nevertheless, we are busy identifying with the support of the health authorities a disinfectant that can be sprayed on, and inside, the boats ready for delivery. In terms of safety, we have always been in favor of a brace and belt policy!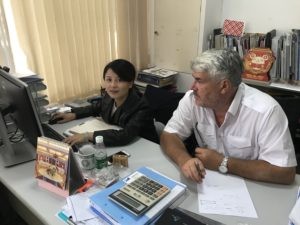 Zero case at the factory
We warmly thank our customers and friends all over the world who were concerned by our shipyard situation; we are happy to tell  them that we are all safe with zero infection case, and will keep acting in a responsible way by all means.
As the American president Roosevelt said wisely, « The only thing we have to fear is fear itself… »