Full steam operations!
A detailed picture of the Covid-19 outbreak shows signs of declining while the National Health Commission still has to assess the impact of huge numbers of people returning to work after the Chinese New Year break. So far, the quarantine imposed in the most affected regions seems to show encouraging results. It's now also clear that the majority of the patients were people age 60 and older, or those with underlying medical conditions. For several days already an international expert team is on the ground in China to answer more questions and to get an even clearer picture of the outbreak.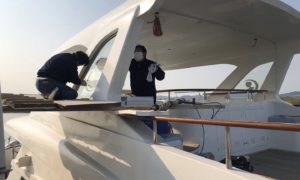 A healthy shipyard
Luckily, our shipyard is today 100% Covid-19 free. Our workers are healthy and strictly stick to the WHO and China's National Health Commission rules in order to limit potential human-to-human transmission, including reducing secondary infections among close contacts. All our workers wear proper masks, keep washing their hands and avoid contact with potentially infected areas or animals.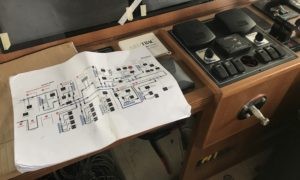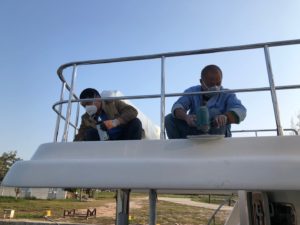 Two yachts ready for delivery
We have decided to communicate on the impact of the Covid-19 on our shipyard activities. Beyond the shutdown extension decided by the government until last week, the shipyard has luckily not suffered any serious delays, whether on the construction lines or with our suppliers in China or abroad. With two yachts ready for delivery according to plans (a S72 Ocean Explorer and a S60 Classic Explorer), another four in the construction halls, a new order from Australia and several new orders pending in Europe and the Americas, Selene shipyard is almost back to full steam operation.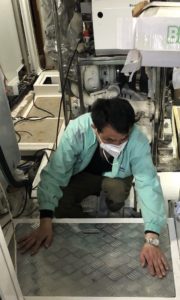 The Covid-19 outbreak is an ordeal for the whole country, but, while most Chinese factories are gradually back to work, many large foreign companies in China have also resumed their activities since February 10th. Toyota said Monday they have partially resumed operations suspended by the coronavirus outbreak. And Mazda, Honda and Nissan all said they had restarted work.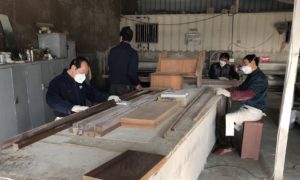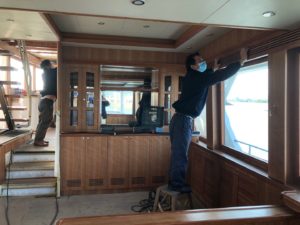 We remain optimistic and trust the efforts of the Chinese medical community as well as the international scientific cooperation involving several Europeans and American teams, which will definitely lead to a medicine and a vaccine in the coming months. All experts in China, the famous French Institut Pasteur and the CDC in Atlanta agree that summer may also halt quickly the spread of the Covid-19. Meanwhile, our teams are in high spirits and keep building beautiful yachts for our happy customers!