Owners' testimony: Selene 92 Ocean Explorer
Dear Selene fans,
Over the last six months, because of the Covid pandemic, the entire world has changed, leaving us with a greater desire than before to travel, set sail again and rediscover the world far from the shores. 
In these fast-moving times, we have seen an increased interest in our long-range yachts. Our teams are busy with daily inquiries and several exciting projects. A Selene 49 was recently sold, and we are finalizing with their owners the specifications of several yachts from 42' to 72' for the American and the European market.
We are delighted to share the enthusiastic testimony of the owners of a Selene 92 Ocean Explorer: 
« My wife and I have been actively looking to upgrade our previous boat, traveling around the world looking at options. Our trips were unsuccessful in finding anything comparable to the  Selene 92 Ocean Explorer. After flying thousands of miles and many hotel nights, we found ourselves back in the United States buying a Selene 92 Ocean Explorer… The rare configuration with six staterooms, and the timeless design were unlike any yacht we had seen before. This coupled with contemporary interior design, and being fit with all the options of a 100-foot yacht made it a perfect vessel.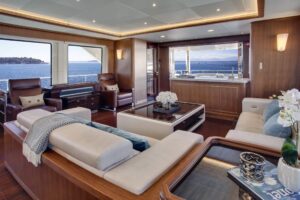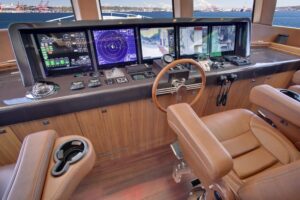 Most yachts of this size are built with a full-time crew in mind. The Selene 92 comfortably accommodates three in above average stern quarters, however,  the unique aspect of this  model is that the access from the salon allows the two well-appointed crew cabins to be used as extra guest staterooms for owner-operators like ourselves.   
With the fuel economy of a long-range transoceanic trawler and high-end fit and finish that allows to feel right at home, the 92 Selene Ocean Explorer is the ideal yacht for our current cruising needs and it provides opportunities for our future plans of global cruising. » 
Congratulations to the happy owners!