Set yourself free with your Selene!
French Captain Joel Marc has shared with us some beautiful photos of his Selene 66 Classic Explorer « Jade » in British Columbia and Alaska. As always a picture is worth a thousand words… Selene yachts are not marina queens, they know no limits… Jade started her voyage in Auckland, New Zealand. This was a 2,440 nm blue water passage totaling 320 engine hours and 6,000 liters of fuel at an average speed of 7.6 knots (a very economic fuel burn of 18,75 l per hour). And captain Marc intends to keep cruising!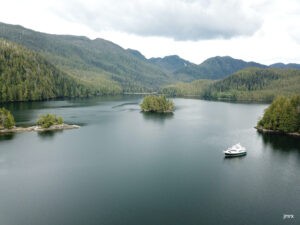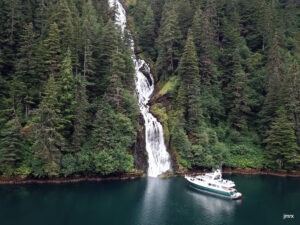 Be Your Own Skipper
Whether you have in mind the Great Loop, a safe and relaxed ocean passage, gunk-holing near your port of call or a family weekend at sea on a happy boat, Selene can build your dream yacht. All Selene boats have in common to be elegant, reliable and they can safely face the ocean in comfort. Selene's philosophy is that a good boat must also be a beautiful boat…
Endless Adventures
There is a big difference between a recreational "trawler" and a true ocean-going passage maker like a Selene. The ability to power with confidence across any sea or ocean in safety and comfort is chief among reasons experienced boaters go to Selene, whether their adventures are coastal, global or somewhere in between.
Captain Marc's adventures are regularly reported in the authoritative French magazine "Neptune".
Thank you again captain and congratulations!
Photos © Joël Marc. Reproduction and redistribution not permitted.