Successful sea trial of a Selene 49 Classic Explorer
A brand new Selene 49 Classic Explorer, hull number 43, was just launched yesterday at our shipyard slipway. The very first night cruise on the Pearl River was an exhilarating event for all our workers who have built this beautiful vessel! This yacht will soon be exported to Europe.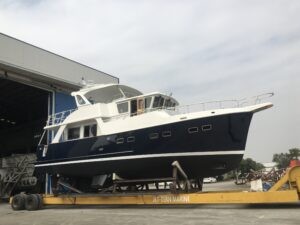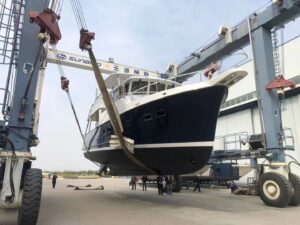 Two or three stareooms
The Selene 49 Classic Explorer has a very traditional « salty » look from the outside. With two or three staterooms, the master stateroom has a queen-size island berth and two large cedar-lined hanging lockers. The interior joinery is made of varnished teak throughout. The Selene 49 is an excellent long-range cruising boat with a 2,000 NM range. And it's a real passage-maker ready for any ocean travel in style and comfort. This new 49 Classic Explorer sports the new radar arch and hard-top based on the 72 Ocean Explorer design.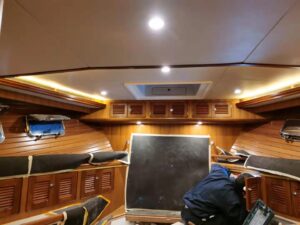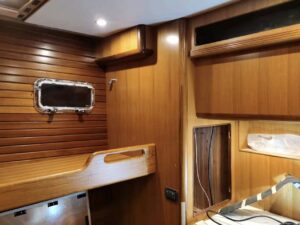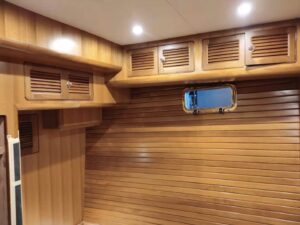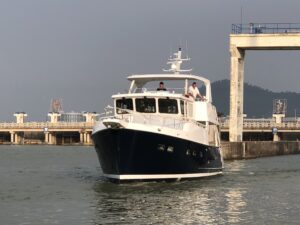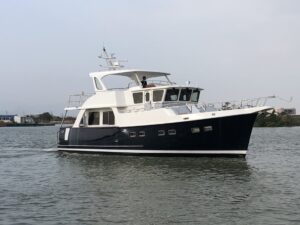 2,000 NM range
As the flagship of the smaller Selene yachts, the Selene 49 boasts a level of luxury normally only found on its larger sisters, but all in an affordable package that's easy to handle as a couple. Visit our website and discover our dream machines!