Stock yachts and hulls for faster delivery
The Covid pandemic has certainly made things complicated for our Selene fans and customers wanting to visit the shipyard. But thanks to the trust of several of our loyal customers, we have been able to maintain our activities through the lockdown's difficult times over the past year, despite the many travel restrictions imposed upon some of our workers.
A busy year ahead of our shipyard
With a hope towards brighter days ahead, we are happy to share some photos of different boats we are currently working on at the beginning of 2021 – two of them being almost completed and ready for delivery! And despite the unique circumstances of 2020, it was a rather busy year with a Selene 49 Classic to be delivered to Europe, as well as a Classic S60, a Classic 62, and a 42 Voyager just ordered, not to mention a Selene 88 Fishing fo an Asian captain, another 49 Classic, a 58 Clipper, and two Artemis 39 and 56, all under construction.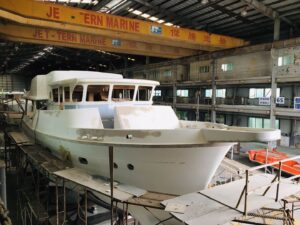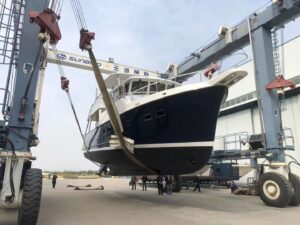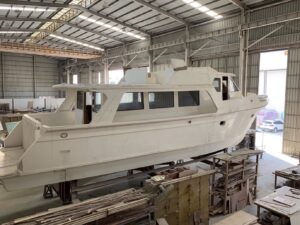 New designs on the drawing board
Howard Chen and his design teams have also been very active, with two brand new designs on the drawing board; a Selene power catamaran Olympia 53, as well as a new Selene 52 with a twin-engine configuration, a shallow draft, and a new, contemporary interior design, making it highly suitable for regions such as the Bahamas and Southeast Asian waters.
Stock yachts and hulls
But most exciting for the impatient prospective owner, we now have several boats and hulls in different sizes ready for customization at different stages of construction, which will save months of construction… Stock yachts are usually a better bargain! Feel free to contact us with any inquiries you may have…