2021 Selene in Cannes Boat Show
After a Covid-enforced cancellation in 2020, the Cannes Yachting Festival returns from 7 to 12 September 2021. Founded in 1977, the Cannes boat show takes place in the beautiful French Riviera city every September. More than 600 yachts are shown in the sparkling bay of Cannes and at the famous Vieux Port, one of the oldest harbours on the French Riviera. The Vieux Port enjoys a privileged place in the heart of the city of Cannes at the edge of an idyllic seafront. And Selene Yachts is there ! Don't miss our beautiful Selene 72. Our exclusive dealer Louis Charles Koubi will welcome you…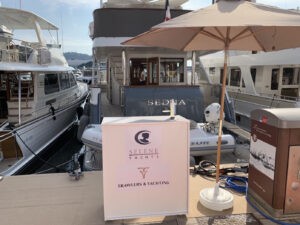 Selene in Cannes Boat Show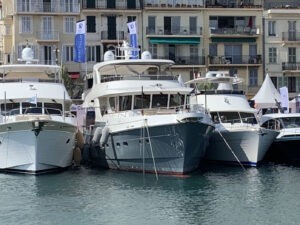 The Selene 72 is catching eyes with the elegant combination of modern styling and the line of a reassuring ocean-going vessel. It shows a number of the Selene family traits with her powerful raised pilothouse, Portuguese bridge, wide upper deck, and side-deck walk-around which provide safety and convenience for passengers. But a new approach is also visible in the addition of the large side windows in the hull and the curvy and sleek lines of the flying bridge. This exterior elegance extends to the beautiful light-filled interior !
Famous French boating magazine Neptune published a 10-page story on our latest Selene 72 Ocean Explorer. The full article can be found in our Press Article section. Neptune is the French equivalent of the American Passagemaker magazine.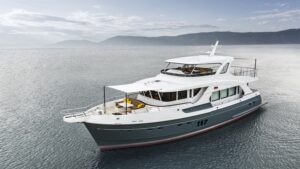 For a private show, book an appointment with Louis Charles Koubi, our exclusive Selene European Dealer if you happen to be in Cannes.