2022 Shipyard News
Dear Selene fans, owners and prospective owners, let us be realistic, 2021 was quite a good year at the Selene shipyard! Our design and building teams have been operating at full steam without interruption… With seven boats under construction and three vessels splashed in the water recently, a Selene 60 Classic Explorer, a Selene 42 Voyager and our last newborn the Artemis 39, we have made space in the main hall for new orders… We can now start three new boats and still have space in the lamination hall for another five hulls from our 38 Voyager Aft cabin to our flagship the 92 Ocean Explorer!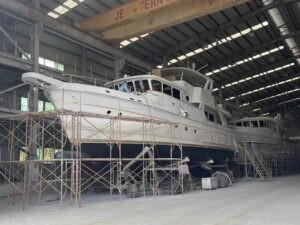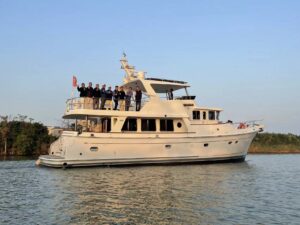 Seven boats to be delivered in 2021
Our customers are from all over the world as usual… And some of them are repeat customers! It is our policy not to disclose the names and destinations of the yachts we build, but we can mention that the boats to be delivered in 2022 will reach three continents and fly five different flags…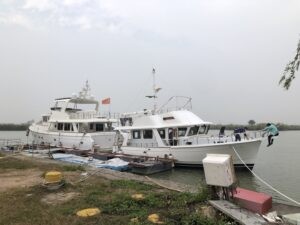 The next yachts to hit the water soon are two Selene 60 Classic Explorer, a Selene 49 Classic Explorer, a Selene 62 Classic Explorer and a Selene 88 Fishing. The five boats are at different levels of finish, one with all tanks and cabin floors in place, one with the flying bridge deck just adjusted and three with the interior carpentry fully completed and varnished.
With several new orders to be confirmed in the coming weeks, the Selene shipyard is busier than ever! Should you need info on any model, contact our dealers or our International Sales division if there is no dealer in your region.