A famous Selene 53 Yacht along the Ring of Fire
John and Kathy Youngblood have been cruising with their now famous "Mystic Moon", a Selene 53, since she was commissioned in early 2005. They kept their yacht in the Pacific Northwest, cruising British Columbia and Alaska until 2007 and headed South to warm and sunny seas, spending five years cruising Mexico and Central America as far south as Columbia, and have finished a loop of the Caribbean before heading to the Pacific Ocean…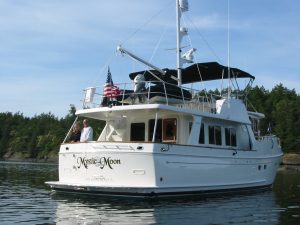 "Our learning curve has been somewhat steep, we were newbies when we started out in 2005, and we have had so much to learn. But take heart all you other newbies, if we can do it, so can you! And thus far, the journey has been as wonderful as we had hoped, and the payback immense, in both experiences and friends we have made along the way."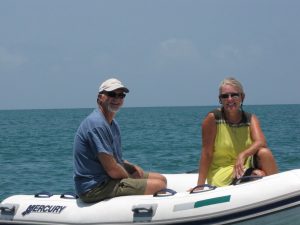 The Ring of Fire
In their blog he Youngbloods tell us the full story of "Mystic Moon" and her crew from British Columbia to the Pacific Ocean, and they are now in… Japan, preparing for their next passage from the Northern tip of Japan to Alaska along the famous Ring of Fire. The Ring of Fire is a major area in the basin of the Pacific Ocean where many earthquakes and volcanic eruptions occur. In a 40,000 km horseshoe shape, it is associated with a nearly continuous series of oceanic trenches, volcanic arcs, and volcanic belts and plate movements. It has 452 volcanoes, more than 75% of the world's active and dormant volcanoes.

May 2018, getting ready for the passage to Alaska
After some technical preparation on their Selene 53, careful weather planning and some tedious paperwork because of a new Japanese customs regulation requesting now a list of ten ports in Japan, the crew of "Mystic Moon" is ready to go! Their plan is to leave for the 207 NM run from Hakodate to Kushiro where they should arrive on Wednesday, 23rd. Another Selene captain will meet the crew there for the next leg from Kushiro to Petropavlovsk in Russia, A 900 NM and 5-day passage.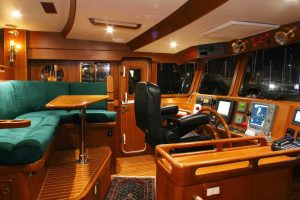 A few months ago, Jade, a Selene 66 owned by Joel Marc, a French captain, followed the same route. Selene yachts are tailored for exploration!
We wish John and Kathy fair winds and a safe passage !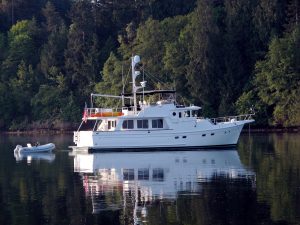 http://www.mysticmoonvoyages.com
Photos courtesy of John and Kathy Youngblood © 2018