Of boats and names…
Halcyon, Marco Polo, Ellipsis… those are just a few of the names of the beautiful Selene yachts gathered at the Selene Rendezvous 2019 in Roche Harbour last week. These names are a clear indication of how strongly bonded Selene owners are to their vessels. Upon seeing these names, one can only dream of peaceful nights at anchor or adventurous oceanic voyages.
Selene yachts having attended the latest Rendezvous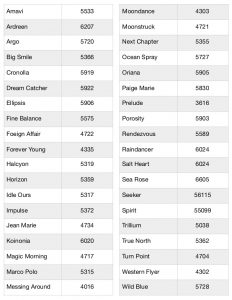 A boat and her name is always a personal affair, and asking a captain for the history of his or her boat's name usually triggers a lengthy explanation over a drink in the cockpit! Sometimes, it's even better not to ask and maintain the aura of mystery and wonder around the ship. But seeing the small fleet of thirty-eight of the four hundred yachts designed by Howard Chen and constructed by Selene Yachts throughout the past two decades, all moored in the same marina was an exhilarating experience for many Selene owners.
An owner's affair!
Very few other yacht builders have reached such a level of popularity and achieved such a reputation for reliability and elegance amongst their community of owners and crew. Each and every Selene yacht is a personal story marked by nautical miles of exploration, adventure, and discovery, and seeing our dream machines happily united by a Selene Rendezvous team has filled us with pride.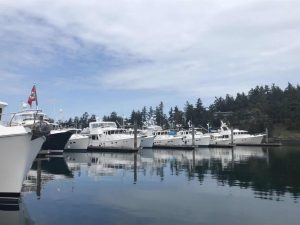 Selene Rendezvous all over the world
Selene Rendezvous have always been popular amongst the owners community, like the one in Croatia gathering the Selene yachts cruising in the Mediterranean Sea. So let's get together again next year! And why not the year after that, too? And for the Selene owners who live in and sail the seas of the Asia-Pacific region, Selene Yachts is currently organizing a Rendezvous in either Thailand or the Philippines. Either way, tropical islands, sandy beaches, coconut trees, a bright sun, and clear water will be attending… along with four Selene yachts that have already committed to attend!