S72OE Sea trial in the Pearl River !
The new Selene 72 Ocean Explorer has passed yesterday all the tests with flying colors… The happy owner, a European Selene repeat customer and his captain were on board and have supervised the first sea trial. The yacht reached 12.3 knots as expected.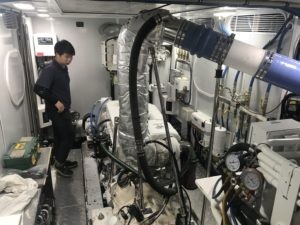 The experienced owner has specified a single Cummins engine configuration with a powerful hydraulic get-home motor. Built to EC specifications, and with four cabins and crew quarter for three the yacht will be used for charter in the Mediterranean Sea and the Caribbeans.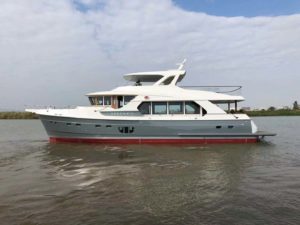 With its new curvy lines, this Selene 72 is attracting customers seeking a more modern design by Dutch architect Guido de Groot and Howard Chen, but with all the qualities, systems redundancy and performance of a Selene classic explorer.