Selene's Artemis 39 in the limelights
The Artemis 39 just made its debut at the 12th Dongguan Taiwan Fair in Dongguan, China. This new fast motor yacht built by Selene has already attracted a lot of attention. Dongguan is one of the nine mainland cities composing the Greater Bay Area, which refers to the country's scheme to link Hong Kong, Macau and nine mainland cities around the Pearl River Delta into an integrated economic and innovation center.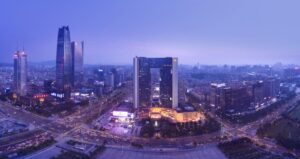 Smart life!
This year's Dongguan Taiwan Fair focuses on innovation, technology, integration as well as high-end products and smart life in a growing Chinese market looking for cutting-edge technology and high-end products. The new Artemis 39 by Selene ticks all the boxes, luxury, style and state-of-the-art technology, which are the hallmarks of the renowned naval architect Howard Chen's brand for 25 years. Selene designers and engineers never compromise with safety, durability and quality, not to mention our legendary cabinetry and varnish work!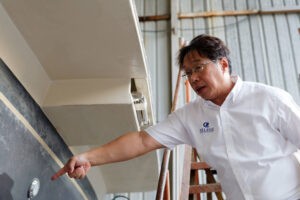 Howard Chen, Selene CEO and naval architect of the famous Selene line of trawlers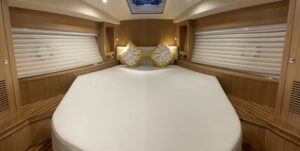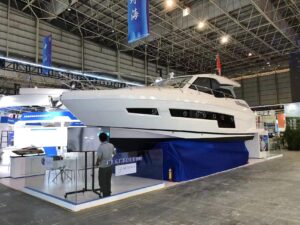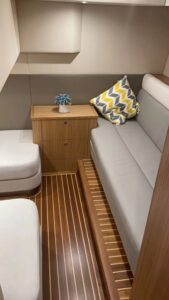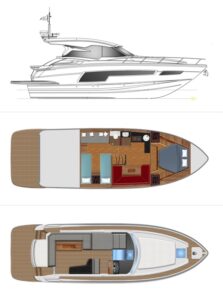 A perfect summer cruiser
This innovative and stylish yacht of the Artemis line boasts an open interior layout with two staterooms: a forward queen-sized berth and a midship double berth cabin. Both of the staterooms have access to ample heads with an enclosed shower stall, and there is significant room for a comfortable salon and galley that are accessed from the cockpit by a sliding glass door. With a standard generator and all kinds of creatures comfort, the Artemis 39 is a perfect and lovely weekender or and affordable summer cruiser for a family. The Artemis 39 is obviously built to the high standard of any other Selene Yachts and takes the owner in the fast lane. This boat fills the gap in the mid-size range of leisure crafts with a very competitively priced boat.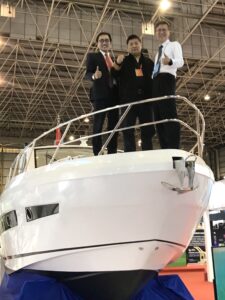 The Artemis 39 has attracted a lot of prominent businessmen, Norman Hsu,Samuel Kuo, Howard Chen, Tony Miao, Jeff Chen, Alex Chen, Jackson Wu, Michael Yu, Jeffrey Chen, Jellson Lin, Shih-Wei Yuen, Wen-Cheng Li .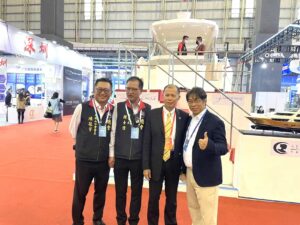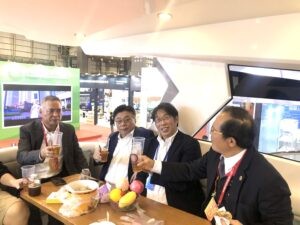 Norman Hsu, Samuel Kuo, Howard Chen, Tony Miao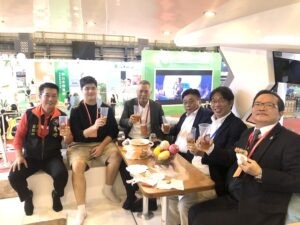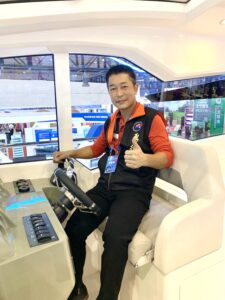 David Lan at the helm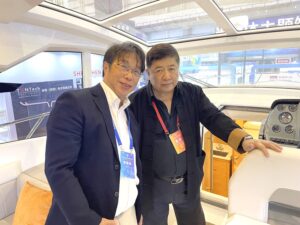 Howard Chen and Oliver Wang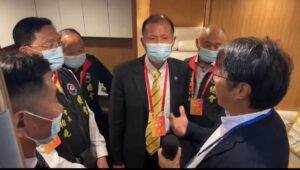 Jackson Wu and Howard Chen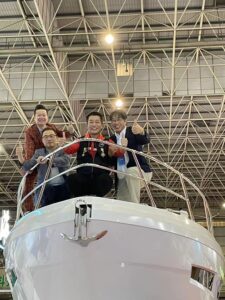 Feng Chen, Alex Wu, David Lan and Howard Chen