Two new Selene yachts launched this week
The previous week was very busy at the Selene shipyard! Just as work continues on the construction of a Selene 62 Classic, a Selene 49 Classic, as well as a Selene 58 semi-displacement yacht, our teams have launched two new yachts; a Selene 60 Classic Explorer, and a Selene 72 Ocean Explorer.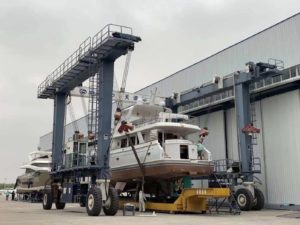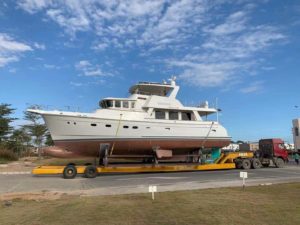 Built specifically for a European Selene repeat customer, the Selene 72 will be an exceptional vessel certain to turn heads in every port. Sporting an hydraulic platform for the tender and a classic interior decoration, the ship is tailored for world voyages and knows no limits. She can be handled by a couple or family, or with the assistance of a professional crew according to the owner's preference. The sea trials in the Pearl River will start next week, and will happily conclude an exciting year just before the Chinese New Year festival!